Robert Garrett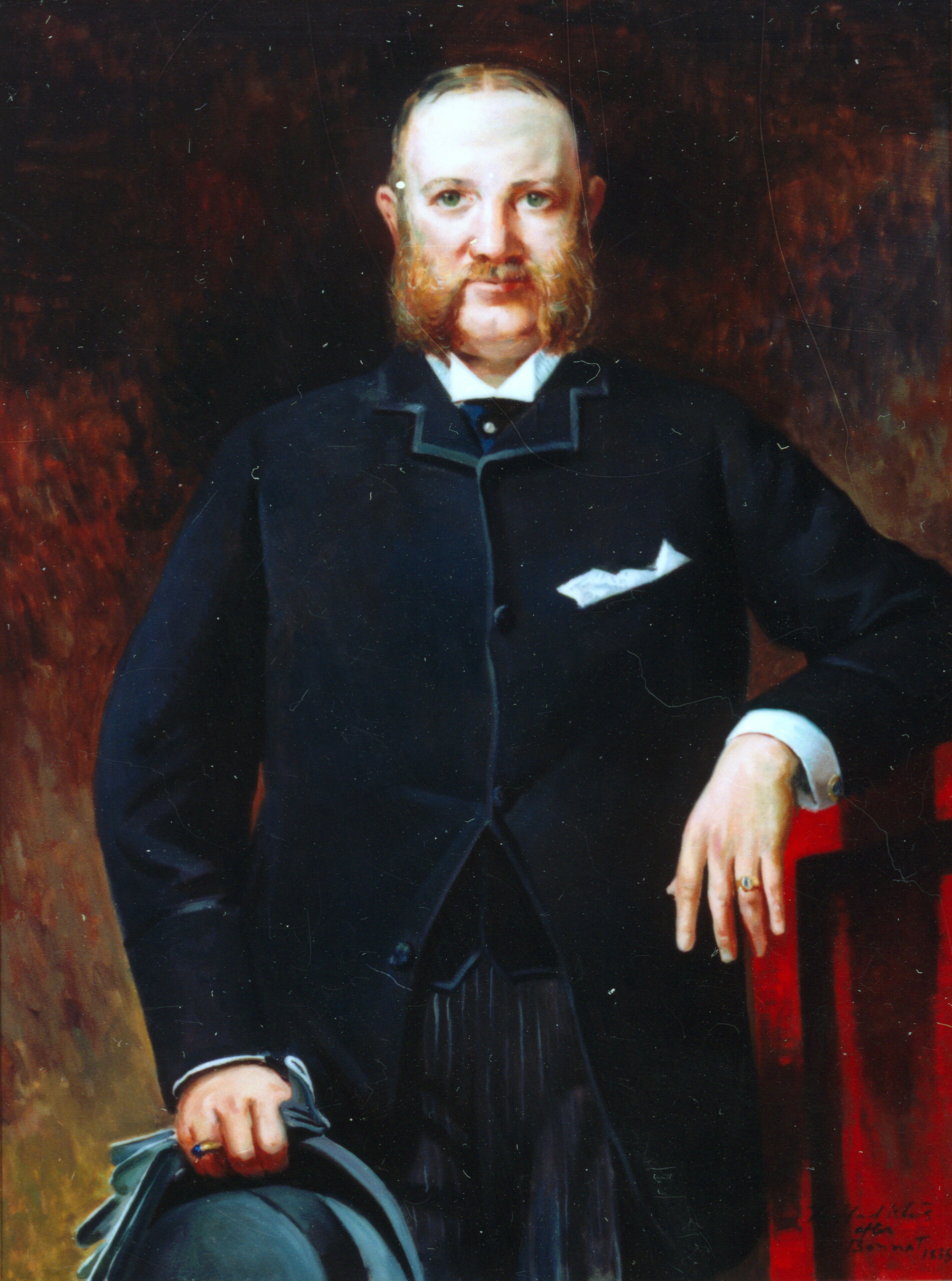 Make a Request
Robert Garrett
1847-1896
Robert Garrett, a trustee of The Johns Hopkins University, was born in Baltimore. He was the son of John Work Garrett, scion of the Baltimore and Ohio Railroad and the Garrett family banking firm. He received his early education at the Dahl School in Baltimore and the Friends School in Providence, Rhode Island. At the age of sixteen he ran away to join Robert E. Lee's Army of Northern Virginia which was a blow to his father, a staunch supporter of the Union. John Work Garrett sent a team to search for his son who was found and returned to Baltimore. Shortly thereafter Robert entered the College of New Jersey, now Princeton University, and graduated in 1867.
After working for several years at Robert Garrett and Sons, the banking firm established by his grandfather, Robert Garrett II succeeded Robert E. Lee as president of Valley Railroad in Virginia in 1871. During his presidency Valley Railroad was incorporated as a branch of the Baltimore and Ohio Railroad. In 1875, Garrett left Valley Railroad and joined the Baltimore and Ohio Railroad as a vice president. Following the death of his father in 1884, he was elected president of the Baltimore and Ohio Railroad. Not having the leadership skills of his father and beset by ill health, Robert resigned in 1887.
Before the limitations of illness Garrett had been active in business and community affairs. He served as a director of the Mercantile Trust and Safe Deposit Company; the Merchants and Miners Transportation Company; the Baltimore Dry Dock Company; the Consolidated Coal Company; and the National Mechanics Bank. He was also a trustee of the McDonough School and vice president of the Association for the Improvement of the Condition of the Poor.
To honor Robert's memory, his widow, Mary Frick Garrett, left a bequest to Johns Hopkins for the establishment of the Robert Garrett Fund for the Surgical Treatment of Children. In the 1940s, the fund supported Alfred Blalock's development of pediatric cardiac surgery. The boards of the Garrett Fund, Eudowood fund, and Harriet Lane Home joined together to support construction of the Children's Medical and Surgical Center at Johns Hopkins in 1964. The Garrett Fund also contributed financing to the construction of the Charlotte R. Bloomberg Children's Center which opened in 2012.
"*" indicates required fields