Harrison Garrett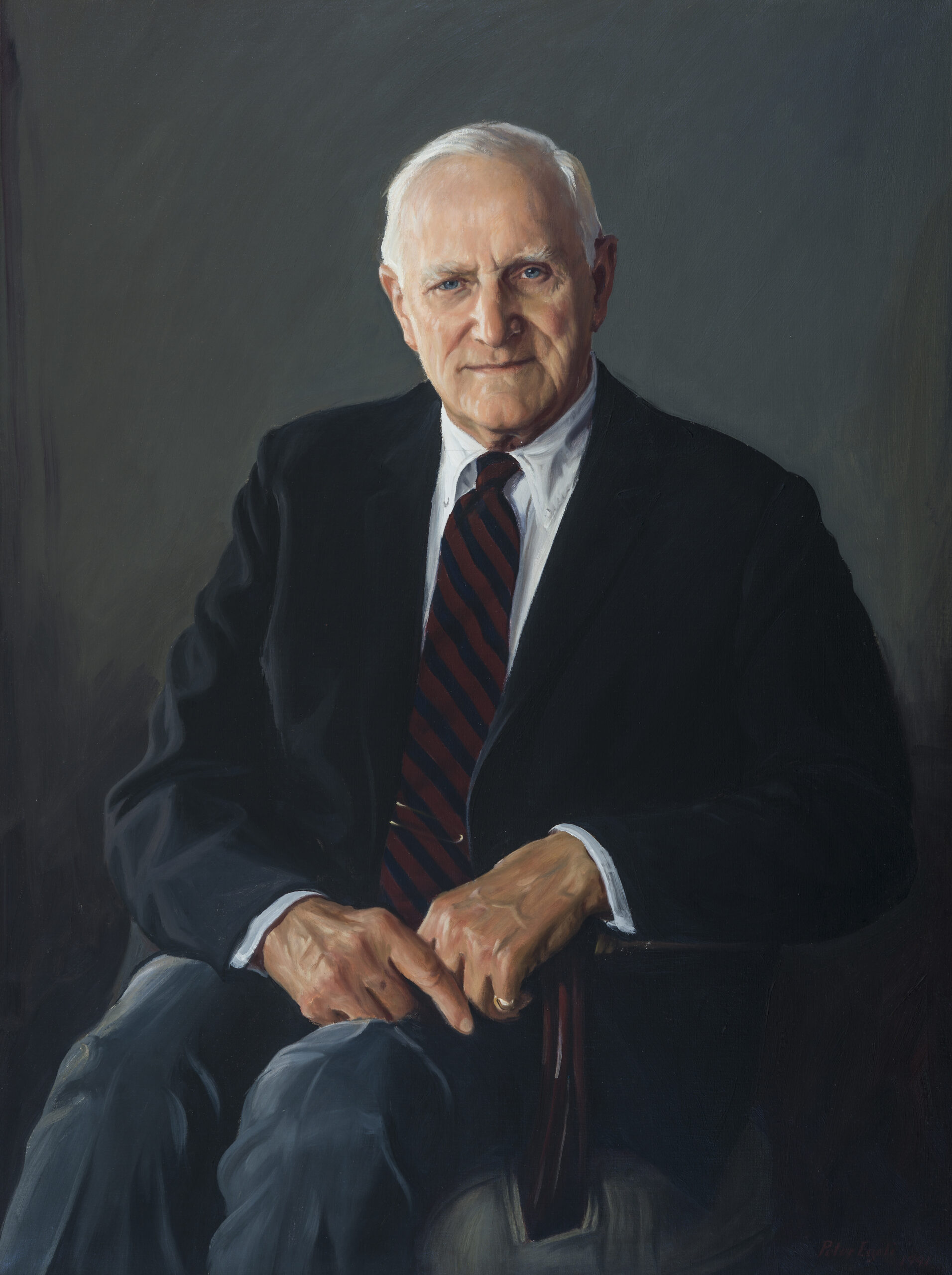 Make a Request
Harrison Garrett
1911-1994
Garrett, an investment banker and board member at The Johns Hopkins Hospital, was born in Baltimore. He earned a bachelor's degree at Princeton University in 1933.
Garrett began his business career with Bankers Trust Co. of New York and worked in New York City and London before returning to Baltimore in 1941. During World War II, he was an artilleryman in the Army's 44th Division in France, Germany and Austria. He was awarded the Silver Star and the Bronze Star and was discharged in 1945 with the rank of lieutenant colonel.
In 1946, Garrett joined the investment banking firm Robert Garrett & Sons, Inc., which bore his great-great-grandfather's name. He stayed until his retirement in 1974, at which time he was chairman of the board. Garrett also served as a corporate director of the Mercantile Safe Deposit & Trust Co., the Murray Corp., PharmaPlastics Inc. and the A. S. Abell Co., where he was a board member from 1951 until 1981.
A member and president of the Chamber of Commerce of Metropolitan Baltimore and the Greater Baltimore Committee, Garrett joined The Johns Hopkins Hospital's board of trustees in 1957. He retired in 1983, at which time he was elected trustee emeritus. Garrett was one of the original trustees of the Robert Garrett Fund for the Surgical Treatment of Children, established in 1936, as well as a trustee and officer of Children's Hospital, the Evergreen House Foundation, and the Hospital for Consumptives of Maryland. Garrett also served as a board member and trustee of Princeton University, St. Timothy's School, and the American University in Cairo, Egypt.
"*" indicates required fields