Nicholas J. Fortuin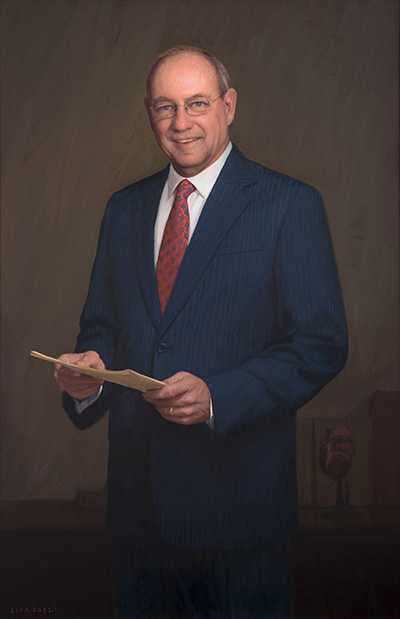 Make a Request
Nicholas J. Fortuin
1940-2010
Fortuin, a cardiologist at Johns Hopkins, was born in Paterson, New Jersey. He received his B.A. in English literature from Columbia University in 1961 and his medical degree from Cornell University Medical College in 1965. Fortuin then completed an internship and residency with the Osler Medical Service at Johns Hopkins and a fellowship in cardiology at The Johns Hopkins Hospital.
From 1969 to 1971, Fortuin served in the U.S. Public Health Service. He spent one year at Georgetown University School of Medicine and a second year assigned to the University of North Carolina School of Medicine, where he researched the effects of air pollution on the heart. While there, he was an early user of ultrasound to study heart function.
He then returned to Johns Hopkins, where he developed the first laboratory of echocardiography and promoted the use of the technique in clinical cardiology. Fortuin also began a weekly echocardiography conference, during which he and other faculty would review intriguing case studies and interpret or read patients' echocardiograms. He established a private practice in Baltimore and rose through the ranks at Johns Hopkins; he was named professor of medicine in 1986.
Fortuin served as a trustee of The Johns Hopkins Hospital for twenty-five years and was a member of the Johns Hopkins Medicine board. He also was president of the board of trustees for the Johns Hopkins University School of Nursing for two years. In 2008, some 300 patients, colleagues, and health and medical organizations gave nearly $2.5 million to establish a professorship in his name.

"*" indicates required fields