Warfield Monroe Firor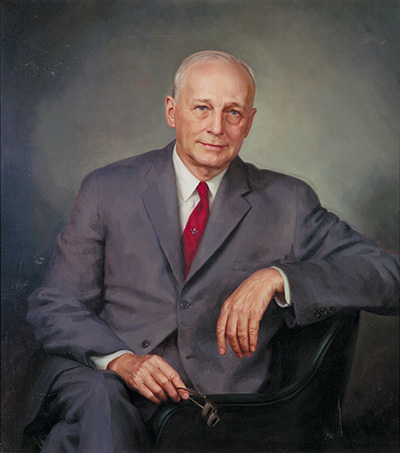 Make a Request
Warfield Monroe Firor
1896-1988
Firor, a surgeon at Johns Hopkins, was born in Baltimore. He received his A.B. in 1917 from The Johns Hopkins University and his M.D. in 1921 from the Johns Hopkins University School of Medicine. He remained at Johns Hopkins for residencies in both neurosurgery and surgery, then joined the faculty and surgical staff.
In 1949, he was appointed chief of staff at Maryland General Hospital, a position he held until 1958. He returned to Johns Hopkins and in 1960 was appointed professor of surgery.
Firor played a major role in the national effort to raise the level of training in surgery and lectured on medicine throughout the United States. He also conducted research on the effects of tetanus toxin on the spinal cord and investigated the treatment of diseased adrenal glands with hormone implants. Among Firor's surgical contributions was the introduction of intestinal antisepsis in preparation for colon surgery.
In recognition of his research on endocrine glands, Firor was honored with a gold medal from the American Medical Association. He chaired the American Board of Surgery and was a founding member and chairman of the Joint Conference Committee on Graduate Training in Surgery in the United States.
"*" indicates required fields