George Gross Finney, Jr.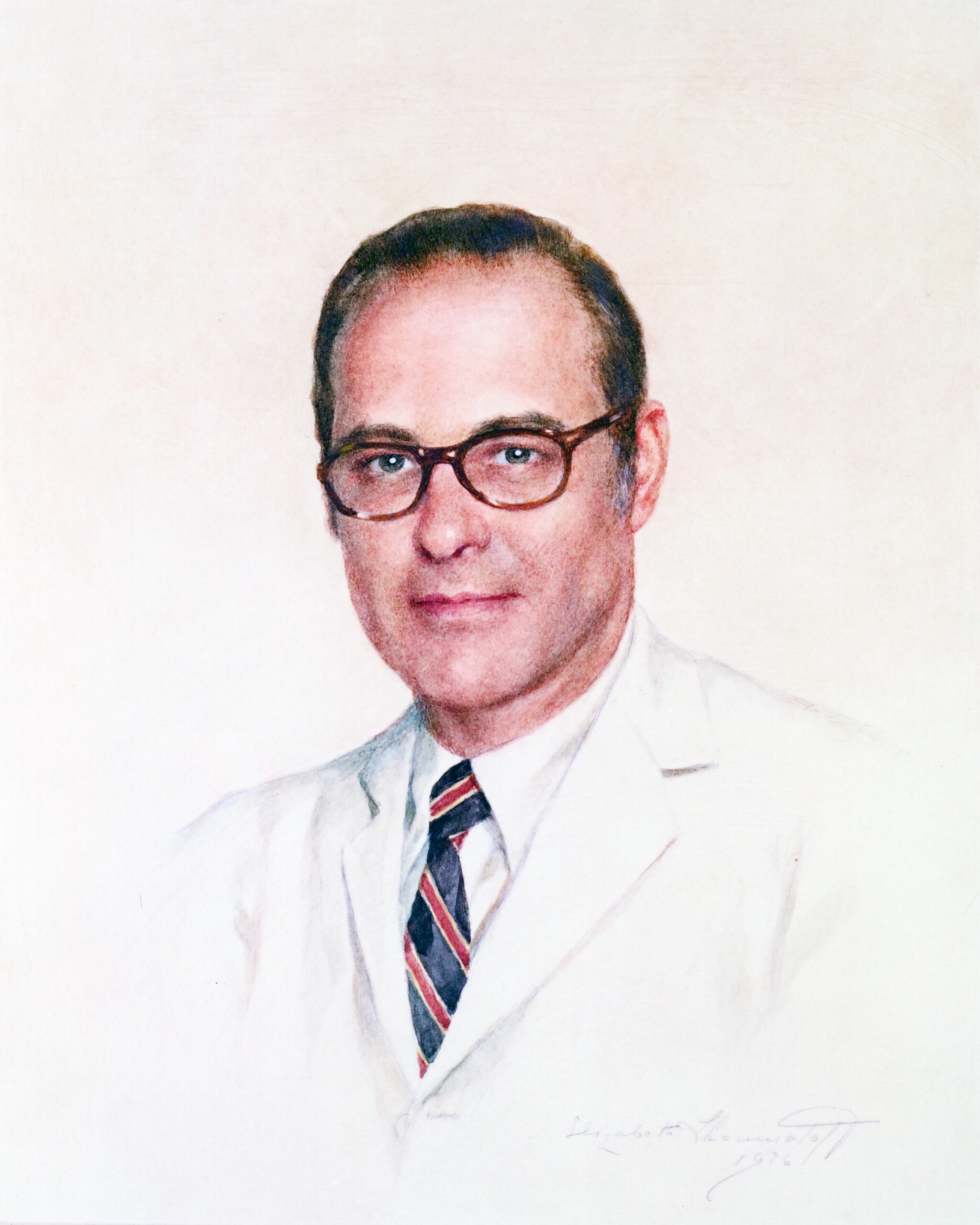 Make a Request
George Gross Finney Jr.
1925-1975
George G. Finney, Jr., a surgeon at Johns Hopkins, was born in Baltimore. He enlisted in the U.S. Navy in 1944 and served for two years in the Pacific as a medical corpsman aboard the hospital ship USS Tranquillity. He graduated from Princeton University in 1950 with a B.A. in biology and received his M.D. from Johns Hopkins in 1954. Finney then began a surgical residency under Alfred Blalock, spending 1956 to 1957 as a Halsted fellow in surgical pathology. He held the appointment as chief resident on the Halsted surgical service from 1959 to 1960.
Continuing a long family association with Johns Hopkins and the field of surgery, Finney joined the faculty as instructor in surgery in 1960, following in the footsteps of his father, George G. Finney, Sr., and his grandfather, J.M.T. Finney. He advanced to assistant professor in 1969 and held an appointment as surgeon in the breast division of the Johns Hopkins tumor clinic. Finney practiced general, vascular, and thoracic surgery with Finney, Trimble and Associates. He also held staff appointments at Union Memorial Hospital, Church Home and Hospital, and The Greater Baltimore Medical Center.
Finney devoted much of his time to professional and community service. He served as a member of the board of directors of Maryland Blue Shield and was president of the Maryland Medical Political Action Committee.
"*" indicates required fields