George Dover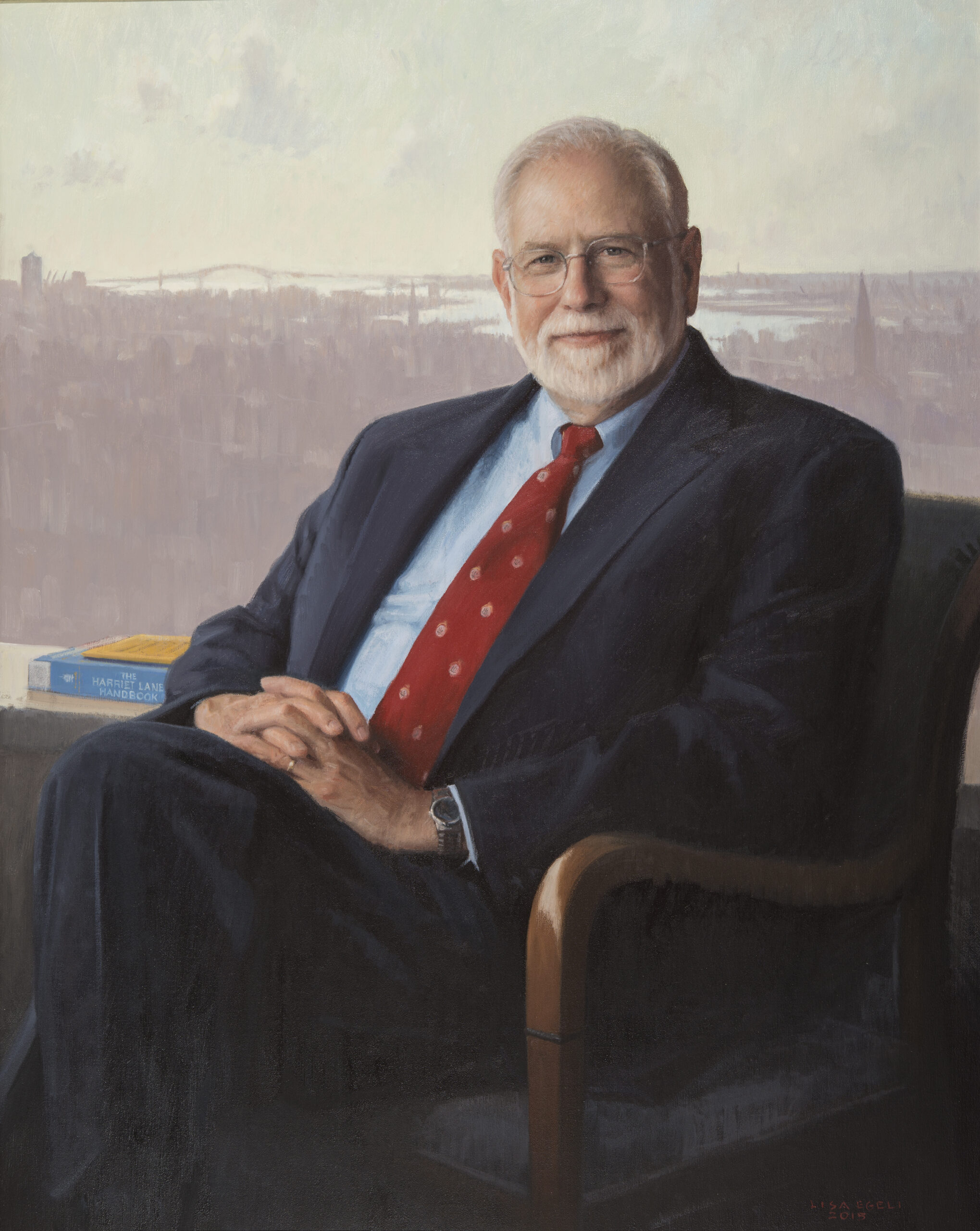 Make a Request
George J. Dover
1947-
Dover, professor of pediatrics and a director of pediatrics at Johns Hopkins for 20 years, was born in Shreveport, Louisiana. He earned his B.A. from Washington and Lee University in 1968 and his medical degree from Louisiana State University in 1972. After an internship and residency in pediatrics at The Johns Hopkins Hospital, Dover completed a fellowship in pediatric hematology/oncology before joining the Johns Hopkins faculty in 1977 as an instructor and a research associate in the Howard Hughes Medical Institute for Human Biochemical Genetics.
Dover directed the division of pediatric hematology from 1990 to 1996. In 1996, he was appointed as director of both the department of pediatrics and the Johns Hopkins Children's Center. During his two-decade tenure, he recruited new academic division directors for all of the specialty divisions, raised departmental National Institutes of Health (NIH) funding from $6 million to $30 million, and expanded the reach of Johns Hopkins pediatrics to Johns Hopkins Bayview Medical Center and to Johns Hopkins All Children's Hospital in St. Petersburg, Florida. Dover also oversaw a $125 million capital campaign to raise funds for the new Charlotte R. Bloomberg Children's Center building, which opened in 2012.
His research in molecular biology and genetics, thalassemia and sickle cell disease was continuously funded by the NIH for over 20 years. One of his most notable achievements is being part of the team of physicians responsible for developing the FDA-approved therapy of hydroxyurea for sickle cell disease. It continues to be the most effective therapy for adults and children with sickle cell disease.
Dover stepped down as pediatrics director in 2016 to spend a one-year sabbatical at Johns Hopkins All Children's Hospital. There, he served as an advisor working with directors on the implementation of strategic plans, mentoring junior and midcareer faculty members, teaching residents, and consulting on precision medicine research investment.
The author of over 100 peer-reviewed publications as well as author or co-author of more than twenty-six book chapters in the fields of pediatric hematology and genetics, Dover has been a consultant on numerous NIH grants, and is active in federal government advisory committees. He was the chairman of the National Heart, Lung and Blood Institute (NHLBI) hematology study section, and of the Data and Safety Monitoring Board for the NIH Comprehensive Sickle Cell Centers. He also served as a board member of the Cooley's Anemia Foundation. Dover is a recipient of the George J. Stuart Award for Outstanding Clinical Teaching, given by the senior medical students at Johns Hopkins; the Alexander Schaffer Award for Outstanding Teaching of the Harriet Lane Pediatric Residents; and the MERIT Research Award from the NHLBI.
"*" indicates required fields