William Thomas Dixon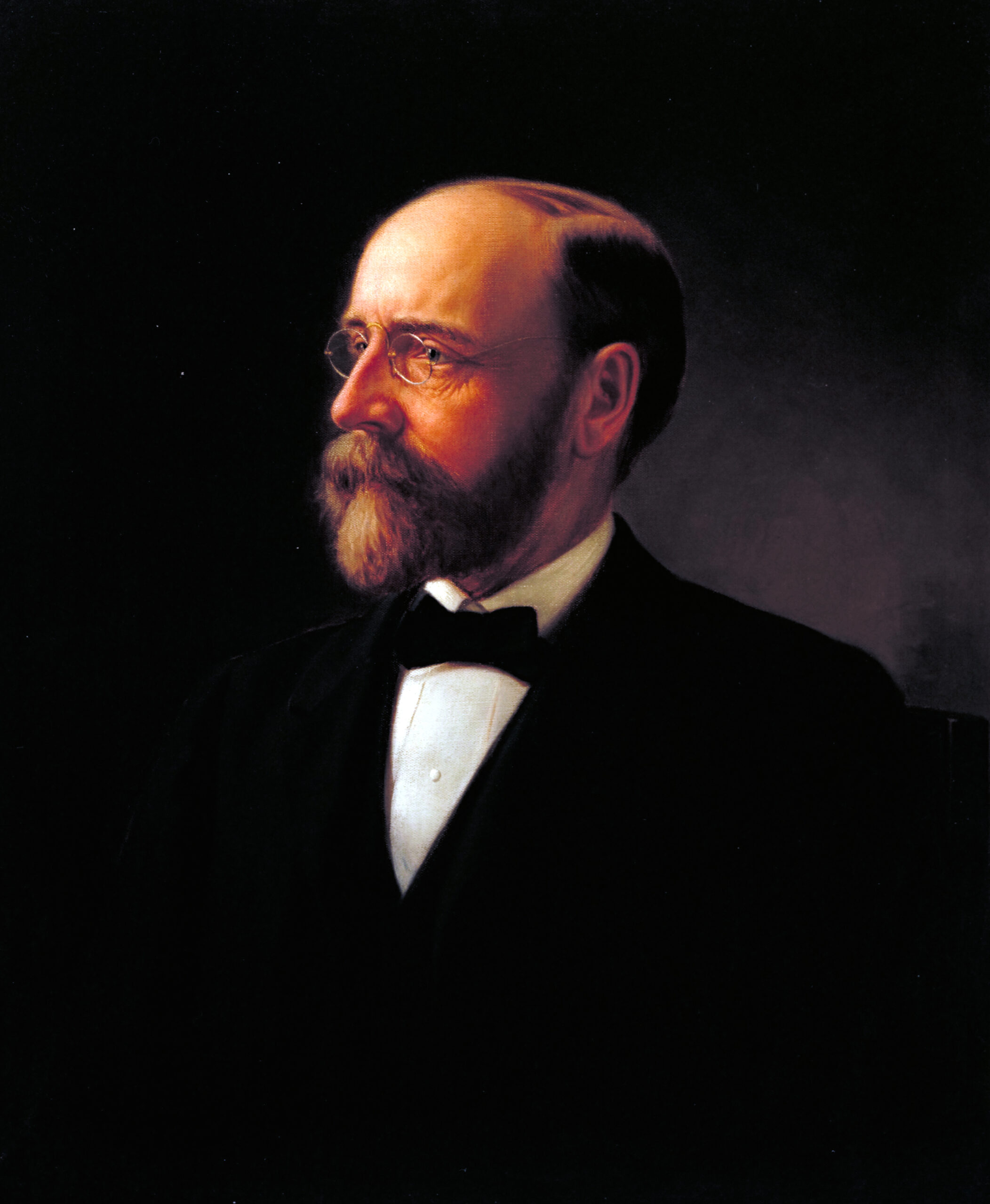 Make a Request
William Thomas Dixon
1841-1904
Dixon, a successful businessman and trustee for The Johns Hopkins University and The Johns Hopkins Hospital, was born in Baltimore. After graduating from the Springdale Boarding School in Virginia, he returned to Baltimore to become a clerk at Thomas S. Plummer & Co., a wholesale dealer of hats, boots, and shoes. Two years later, he bought the business and re-established it as William T. Dixon. He renamed it again as the Dixon-Bartlett Co. when his brother John Bartlett Dixon joined the firm, which operated for thirty-four years in the city until driven out by a fire.
Dixon was one of the founders of the Merchants and Manufacturers Association and for years served as its vice president. He also served as president of the National Exchange Bank, as one of the commissioners of finance for Baltimore City, and later was a director of the United Electric Light and Power Co.
In 1887, Dixon became a member of the board of trustees for The Johns Hopkins Hospital and in 1892, became the second president of the board after the death of Francis King. Also in 1892, he joined the board of trustees for The Johns Hopkins University. As a member of the finance committee of both institutions, he improved their income and strengthened their investments. He also displayed much interest in the work of The Johns Hopkins Hospital Training School for Nurses and worked to improve and enlarge its curriculum.
Dixon resigned from the presidency in 1903 because of poor health but continued as a trustee until his death.
"*" indicates required fields