Raymond DePaulo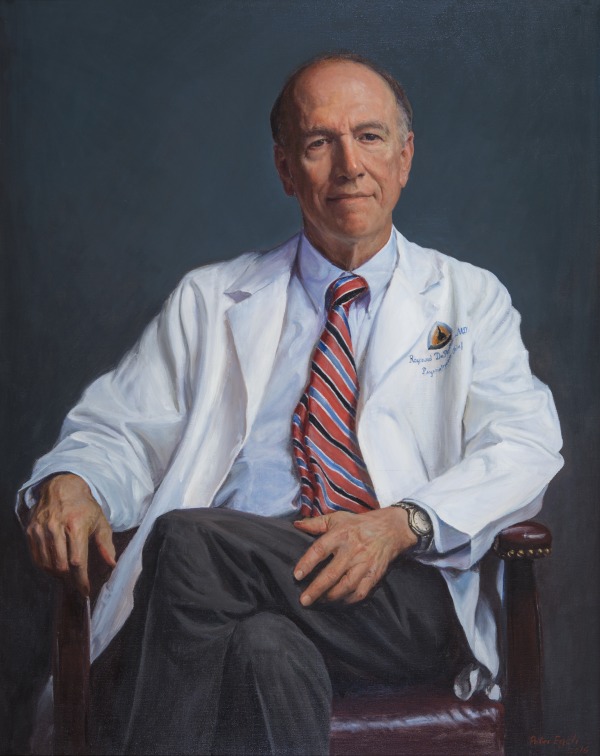 Make a Request
Raymond DePaulo
1946-
DePaulo, a director of psychiatry at Johns Hopkins, was born in Charleston, West Virginia. He received his bachelor's degree from Xavier University in Cincinnati in 1968 and his medical degree from the Johns Hopkins University School of Medicine in 1972. Following an internship in medicine at The Johns Hopkins Hospital, DePaulo completed a residency in psychiatry at Baltimore City Hospitals and the Henry Phipps Psychiatric Clinic at The Johns Hopkins Hospital. He spent six months as an honorary registrar at The Maudsley Hospital, Institute of Psychiatry, in London in 1975 before serving a year as chief resident in psychiatry at Johns Hopkins.
DePaulo joined the faculty in 1977 as assistant professor and founding director of the Affective Disorders Clinic. At Baltimore City Hospitals, he became assistant director of the Southeast Baltimore Drug Treatment Program, director of the acute psychiatric unit, acting chief of psychiatry, and director of education in the department of psychiatry.
In 2002, he was named Henry Phipps Professor of Psychiatry at the Johns Hopkins University School of Medicine, and director of the Department of Psychiatry and Behavioral Sciences and psychiatrist-in-chief of The Johns Hopkins Hospital. He expanded the department's role at the Kennedy Krieger Institute and with the Lieber Institute for Brain Development. During his tenure as director, the department added ten endowed chairs, most funded by grateful families.
DePaulo's research interests have focused on clinical assessment, diagnosis, causes, and treatments of mood disorders. His research group led several early genetic studies of bipolar disorder and unipolar depression, and linked bipolar affective disorders to chromosome 18q. He has authored over 140 peer-reviewed scientific articles and mentored a number of clinician scientists. Since 1986, he has hosted the annual Johns Hopkins Mood Disorders Symposium for the general and professional public, featuring the perspectives of clinicians, research leaders, patients, and their family members. He also is a founding director of the Depression and Related Affective Disorders Association.
DePaulo chairs the Board of Directors of the National Network of Depression Centers. He has served on several foundation boards of directors and scientific advisory boards related to mood disorders, and has authored two books on depressive illnesses for patients and families, Understanding Depression and How to Cope with Depression. DePaulo has won a number of national awards for clinical leadership, teaching, and research in depression and bipolar disorder, and has twice been named a Forum Fellow at the World Economic Forum held annually in Davos, Switzerland. He received the 1996 Selo Prize for Outstanding Achievement in Depression Research and a 2007 Research Award from the American Foundation for Suicide Prevention.
"*" indicates required fields