Harvey Cushing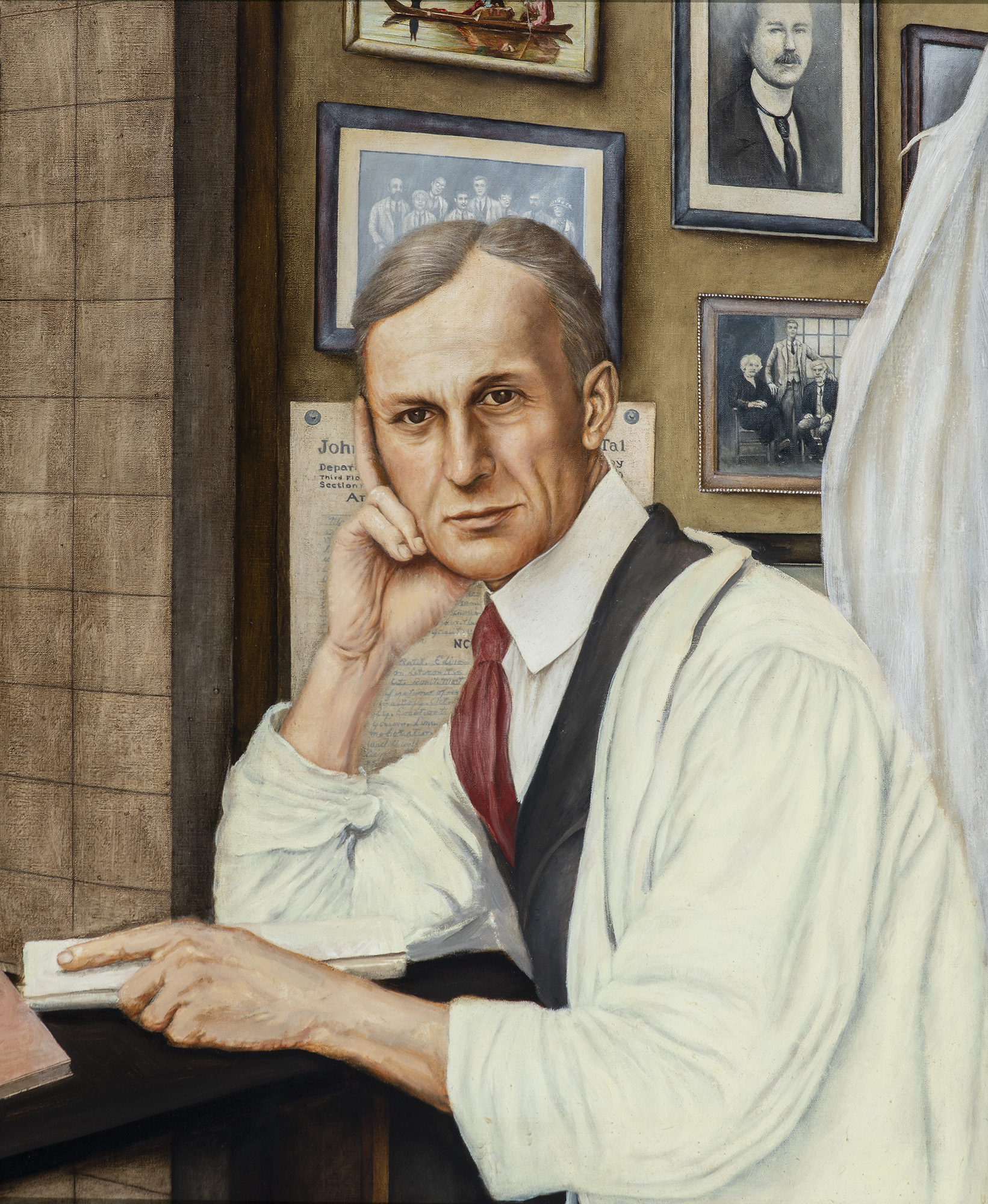 Make a Request
Harvey Cushing
1869-1939
Cushing, a pioneer in neurosurgery, was born in Cleveland. He attended the Cleveland Manual Training School where he became interested in science and medicine. Cushing graduated with a B.A. from Yale University in 1891, and earned his M.D. from Harvard University in 1895. He completed an internship at Massachusetts General Hospital in 1896 and began his residency in surgery under William Halsted at The Johns Hopkins Hospital that same year. In 1900, Cushing spent a year studying in Europe with Hugo Kroneeker in Bern and Charles Sherrington in Liverpool. Upon his return from Europe, Cushing was appointed associate professor of surgery at Johns Hopkins, and placed in charge of surgery involving the central nervous system.
While at Johns Hopkins, Cushing established and directed the Hunterian Laboratory of Experimental Medicine. There, he developed a course in surgical anatomy using animals as subjects. He introduced the use of x-rays to surgery in the United States and began the practice of recording blood pressure during surgery. Cushing's work at the Hunterian Laboratory contributed significantly to the development of endocrinology and neurosurgery.
In 1912, Cushing was appointed surgeon-in-chief at Peter Bent Brigham Hospital and Moseley Professor of Surgery at Harvard University. Shortly after the entry of the United States into World War I, Cushing was commissioned as a major in the United States Army Medical Corps and appointed director of U.S. Base Hospital No. 5 attached to the British Expeditionary Force in France. He also served as the head of a surgical unit in a French military hospital outside Paris. In 1918, he was promoted to lieutenant colonel and assigned as senior consultant in neurological surgery for the American Expeditionary Forces in Europe. Cushing was promoted to colonel later that year. He treated fatally wounded Lieutenant Edward Revere Osler, the son of his former colleague Sir William Osler during this time. In recognition of his service, he was honored by the British with the Order of the Companion of the Bath, by the United States with the Distinguished Service Medal, and was made an officer of the Legion of Honor by France. At the conclusion of the war, he returned to his post at Harvard.
After the death of Sir William Osler in 1919, Lady Grace Osler requested Cushing write the biography of her late husband. The two-volume work was published in 1925 and awarded that year's Pulitzer Prize for biography.
While at Harvard, Cushing brought the surgical techniques he learned under William Halsted to the field of neurosurgery. He collaborated with William T. Bovie to adapt Bovie's electro scalpel for neurosurgery in 1927.
Cushing retired from clinical surgery in 1932 and began conducting research in the laboratory at Peter Bent Brigham Hospital. In 1933, he moved to New Haven as the Sterling Professor of Neurology at Yale University. His focus at this time was a comprehensive index of brain tumors. Cushing was appointed Emeritus Professor and Director of Studies in the History of Medicine in 1937 and held these positions until his death in 1939. His scientific contributions in the field of neurosurgery include studies of the physiology of the pituitary gland, the classification and life history of brain tumors, and important observations regarding the physiology of the human brain.
During his lifetime, Cushing was awarded numerous honorary degrees from universities such as Yale, Western Reserve, Cambridge, Edinburgh, Glasgow, Harvard, and Oxford. He published thirteen books and over 300 addresses, papers and reports from 1898 until his death.
"*" indicates required fields