George Wills Comstock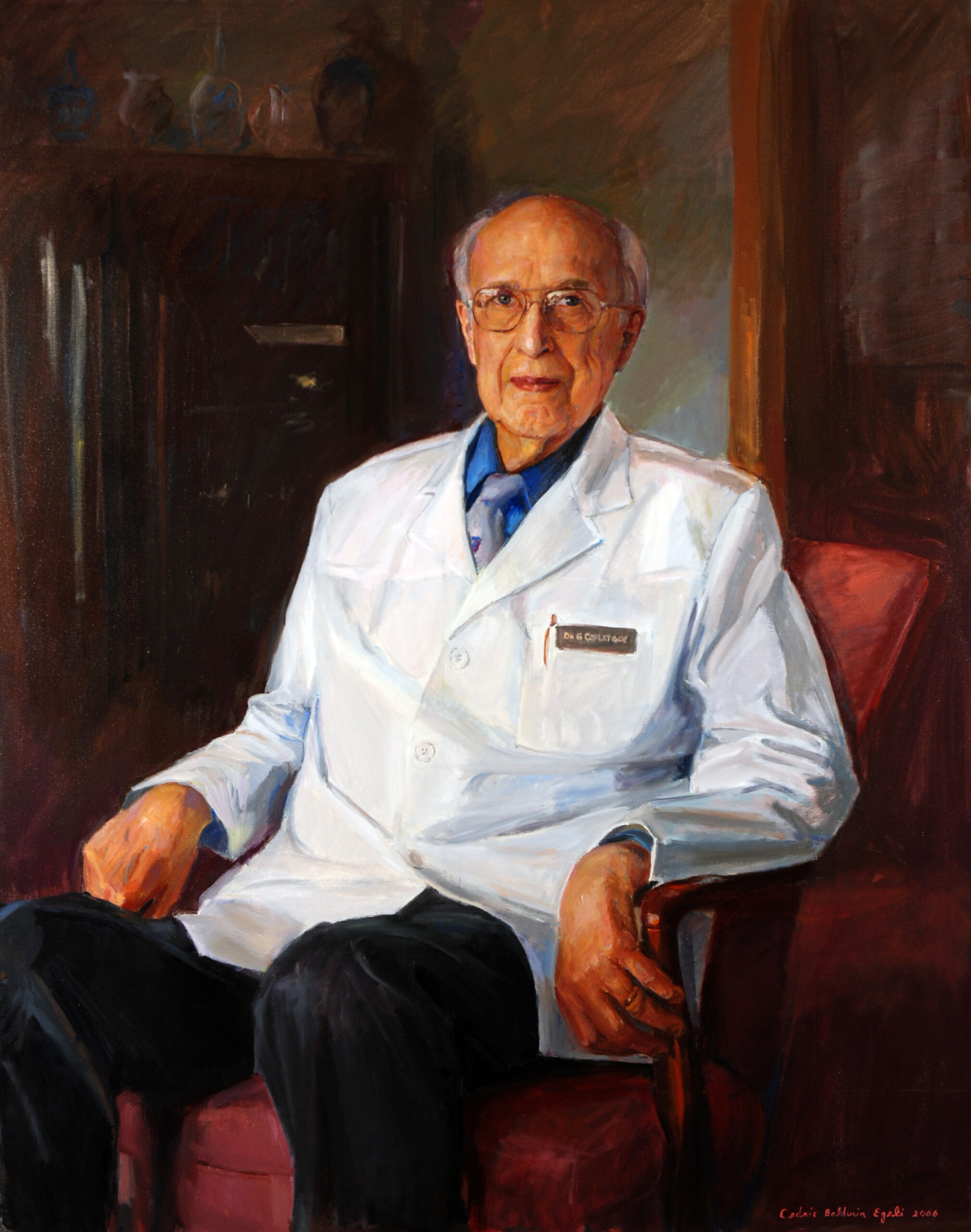 Make a Request
George Wills Comstock
1915-2007
Comstock, an epidemiologist who taught at Johns Hopkins for decades, was born in Niagara Falls, New York. He earned his B.S. from Antioch College in 1937 and his M.D. from the Harvard University Medical School in 1941. He received an M.P.H. in 1951 from the University of Michigan School of Public Health, and a Dr.P.H. in 1956 from Johns Hopkins.
Comstock began his career as a commissioned officer with the U.S. Public Health Service in 1942. Comstock ran the first trials of the BCG vaccine for tuberculosis in Georgia and Alabama. Studies conducted there from 1947 to 1951 were essential in determining the vaccine to be largely ineffective against tuberculosis, which led federal public health officials to decide against vaccinating children in the United States with BCG. In 1957, Comstock conducted research in Bethel, Alaska, where tuberculosis was rampant. His work there demonstrated the effectiveness of the drug isoniazid in preventing tuberculosis—data that the Centers for Disease Control used in 2000 when the agency updated its treatment guidelines for latent tuberculosis. During the last six of his twenty-one years with the U.S. Public Health Service, he was chief of Epidemiological Studies, Tuberculosis Program.
In 1962, Comstock founded the Johns Hopkins Training Center for Public Health Research and Prevention in Hagerstown, Maryland, where for thirty years he oversaw community-based research studies on numerous diseases including cancer, heart disease, and eye disease. The Center was renamed in Comstock's honor in 2005 and is an important training ground for epidemiology students from around the world.
Comstock authored hundreds of scientific papers and received numerous awards for his work on tuberculosis control. He also served as editor-in-chief of the American Journal of Epidemiology from 1979 to 1988.
He became professor emeritus in 2003, but continued to teach courses on the epidemiologic basis for tuberculosis control until his death.
"*" indicates required fields