John Archibald Campbell Colston, Sr.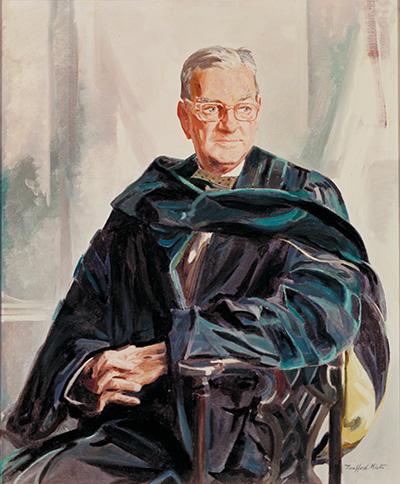 Make a Request
John Archibald Campbell Colston, Sr.
1886-1971
Colston, a Johns Hopkins urologist, was born in Baltimore. He graduated from Yale University in 1907 and received his M.D. from the Johns Hopkins University School of Medicine in 1911. After his residency in surgery at Johns Hopkins, Colston joined the faculty.
Colston volunteered to go to France at the start of World War I, and served with three of the Allied Forces. He was first assigned to the French Army and stationed in southern France, where he served as a medical officer in the Red Cross. Colston joined the British Army in 1915 and became a first lieutenant in its medical corps. Rejoining the British forces, Colston saw action in 1917; shortly thereafter, he became a captain in the U.S. Army Medical Corps, and served with the Johns Hopkins Base Hospital 18.
At the end of the war, having attained the rank of major, Colston resumed his appointments at Johns Hopkins. He was appointed associate professor in 1934, and in 1942, became acting director of the Brady Urological Institute until 1946. In 1953, he shifted to emeritus status and continued to teach and maintain an active clinical practice until 1960.
From 1945 to 1965, Colston held the post of editor-in-chief of the Journal of Urology, the major vehicle of communication in the field.
"*" indicates required fields