Paul Colombani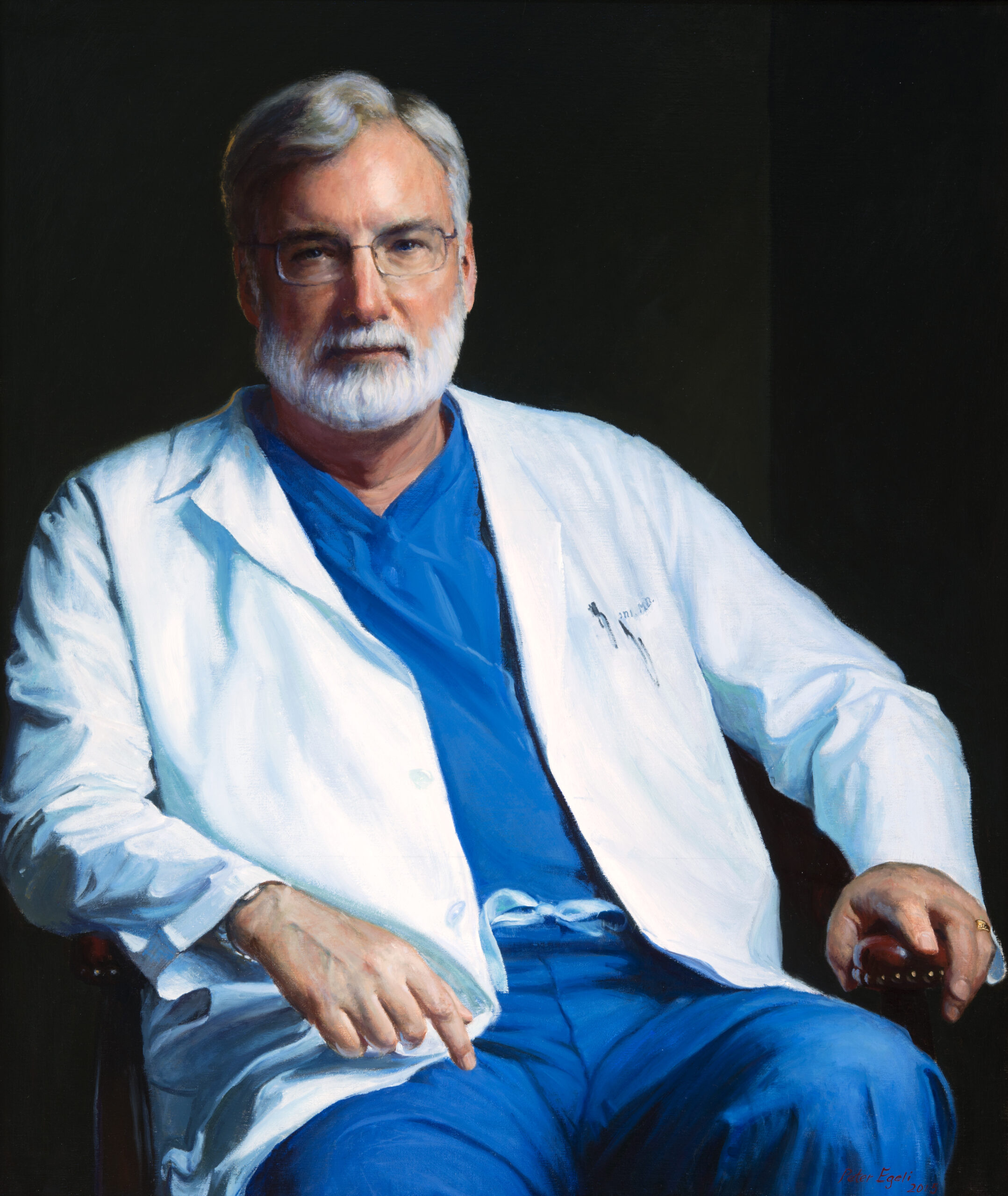 Make a Request
Paul Colombani
1951-
Colombani, president of Johns Hopkins All Children's Hospital's Specialty Physicians group, was born in Salem, Massachusetts. He earned his bachelor's degree from St. Anselm's College in Manchester, New Hampshire, and his medical degree from the University of Kentucky College of Medicine in 1976. He earned an MBA from The Johns Hopkins University in 1998. Colombani completed a general surgery residency at George Washington University Hospital, where he was part of the team that treated president Ronald Reagan; Reagan's press secretary James Brady; and Tim McCarthy, a Secret Service agent, after they were shot during an assassination attempt on Reagan.
Upon completion of a pediatric surgery residency at Johns Hopkins in 1983, Colombani joined the faculty as an instructor in pediatric surgery and did two years of postdoctoral research in the transplantation biology laboratory. He moved up the ranks and in 1991 was named chief of the division of pediatric surgery and the Children's Surgeon-in-Charge at The Johns Hopkins Hospital, positions he held until 2014. He also was the Robert Garrett Professor of Pediatric Surgery and a professor of surgery, pediatrics and oncology at the school of medicine. He specialized in pediatric transplantation and directed the pediatric transplant programs.
In 2012, Colombani was appointed chair of the Department of Surgery at All Children's Hospital in St. Petersburg, Florida, which joined The Johns Hopkins Health System in 2011. Throughout 2012, he had worked with All Children's pediatric surgical staff on the development of clinical research and teaching programs.
He has been a consultant and/or committee member for the U.S. Food & Drug Administration, U.S. Pharmacopoeia, United Network for Organ Sharing, and the Residency Review Committee for Surgery of the Accreditation Council on Graduate Medical Education. His research interests focus on transplant pharmacology and immunology, chest wall reconstruction and hepatobiliary surgery.
In 2014, Colombani became president of All Children's Specialty Physicians, a multispecialty group practice that includes more than 170 employed physicians practicing at Johns Hopkins All Children's Hospital as well as affiliate locations at community hospitals in west central Florida. Colombani serves on the faculty of the Johns Hopkins All Children's Hospital pediatric residency and is among the program's research mentors. He also served as chairman of the department of surgery there from 2014 to 2018.

"*" indicates required fields