John Woolman Churchman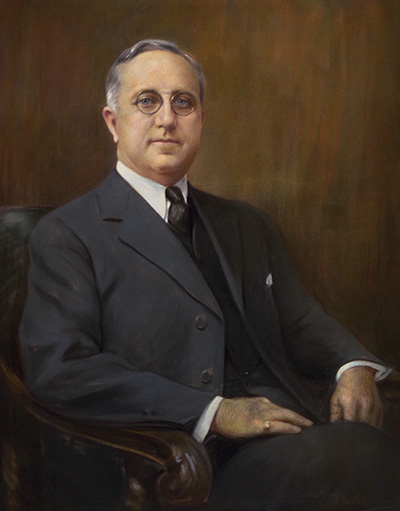 Make a Request
John Woolman Churchman
1877-1937
Churchman, a bacteriologist and surgeon at Johns Hopkins, was born in Burlington, New Jersey. He received his A.B. from Princeton University in 1898 and his medical degree from Johns Hopkins in 1902. After serving as a resident house officer, clinical assistant in surgery, and genitourinary surgeon at Johns Hopkins from 1902-1905, Churchman was a volunteer assistant surgeon at a clinic in Breslau, Germany, in 1906.
Churchman returned to Johns Hopkins in 1906, and served as an assistant resident surgeon until 1909, and as an instructor of surgery from 1909 to 1911. He then moved to Yale University, where he was appointed assistant professor of surgery; he was later promoted to professor and head of the department.
In 1916, Churchman became medical chief of a French military hospital in Passy, France. Returning to the United States, he continued his work at Yale. When the United States entered World War I, he became president of the Board of Examiners, Medical Reserve Corps, in Connecticut, holding that post from 1917 to 1918. Churchman later left Yale for Cornell Medical College, where in 1925 he became director of the laboratory of experimental therapeutics.
In 1921, Churchman won the Alvarenga Prize of the College of Physicians of Philadelphia. He was a fellow of the American College of Surgeons and the New York Academy of Science, and belonged to numerous other scientific organizations.
"*" indicates required fields