Barton Childs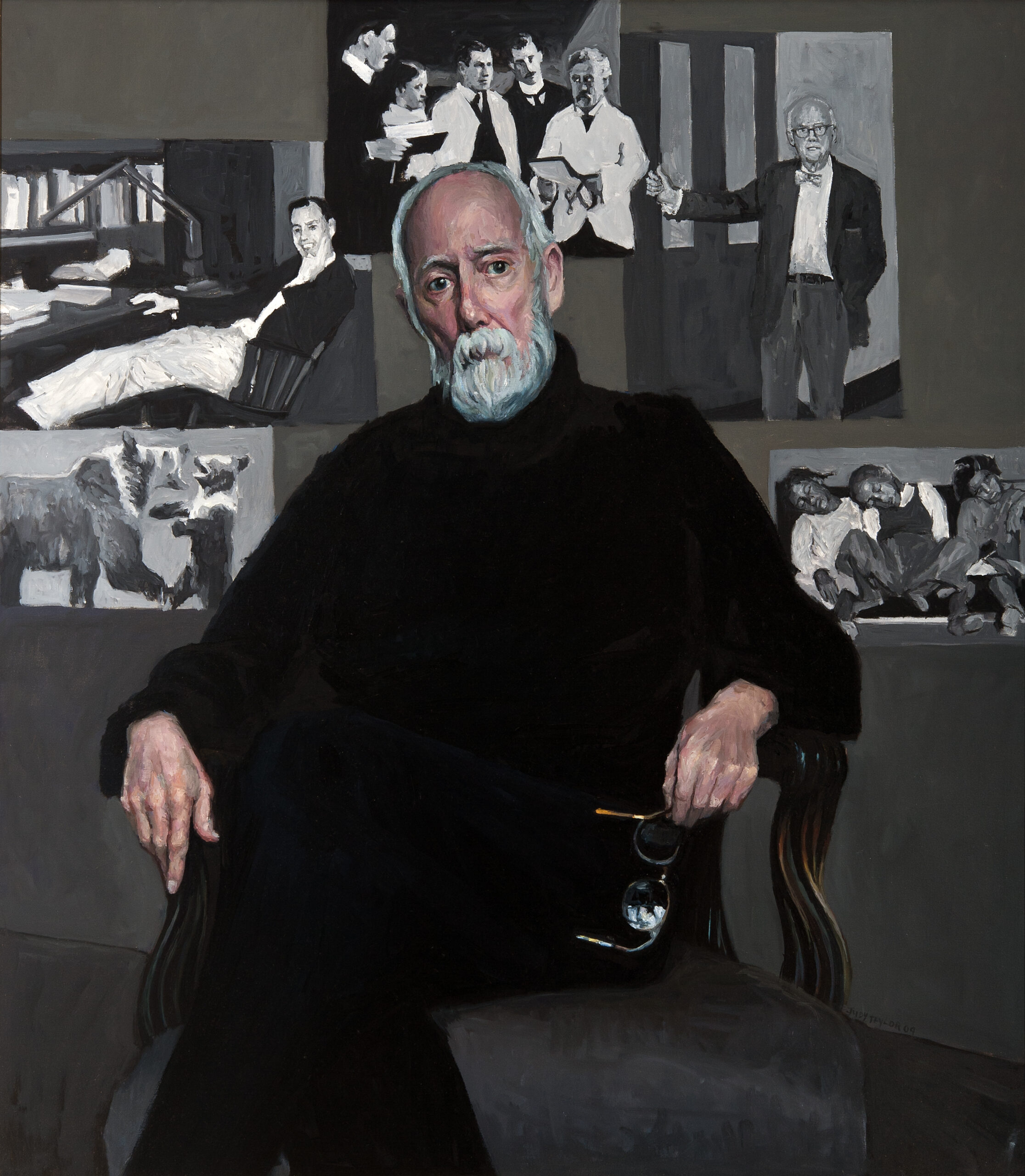 Make a Request
Barton Childs
1916-2010
Childs, a pediatrician and geneticist at Johns Hopkins, was born in Chicago. He earned his bachelor's degree from Williams College in 1938, and his medical degree from the Johns Hopkins University School of Medicine in 1942. After a three-year stint in the Army, followed by a year-long research fellowship at Boston Children's Hospital, he joined the faculty of Johns Hopkins in 1949.
The first director of genetics in the Department of Pediatrics at Johns Hopkins, Childs made critical contributions to the understanding of the genetic underpinnings of many diseases, including adrenal hyperplasia, Addison's disease, and hypoparathyroidism. He formulated the now classic study showing the first definitive proof that one of the two X-chromosomes in human females is inactivated during early development, a fundamental biological mechanism. He encouraged many Johns Hopkins colleagues to consider the human diseases they studied in the context of genetics, including prostate cancer, inflammatory bowel disease, and dyslexia. He collaborated with his wife Ann Pulver, professor of psychiatry and behavioral sciences at Johns Hopkins, in seminal studies of the genetic basis of schizophrenia and other neuropsychiatric diseases.
Childs sought to integrate genetics into all of medicine. He published on topics as diverse as cerebral palsy, human development, and evolution. His scholarly interest extended to the study of ethical and philosophical questions beyond the field of medicine. In the 1970s, Childs was among the first to analyze the impact of genetic testing and counseling on patients and families.
Childs thought deeply about education throughout his career, proposing new ways of thinking about the origins and consequences of disease. His model, the "diseasome," defines human disease not as an isolated set of disorders, but as a complex interplay of interactions among genes, and between genes and the environment. In his 1999 book Genetic Medicine: A Logic of Disease, Childs proposed a holistic way of thinking about health and disease, one that takes into consideration each patient's unique genetic make-up, as well as the environmental and cultural factors that affect the individual. The book became the basis for the Genes to Society curriculum at the Johns Hopkins University School of Medicine, which integrates many of his concepts into physician training.
Childs' numerous awards include the John Howland Award, the highest honor in the United States for achievement in pediatrics; the William Allan Award, the highest honor of the American Society of Human Genetics; and the Research Career Award of the National Institutes of Health. From 1972 to 1975, Childs was chairman of the National Academy of Sciences' national research committee on inborn errors of metabolism, which laid the groundwork for the current policies on genetic-disease screening in newborns.
Following his retirement in 1981, Childs continued to write, publish, and work with fellow researchers. Childs remained a professor emeritus in the Department of Pediatrics at Johns Hopkins until his death.

"*" indicates required fields