Alan Mason Chesney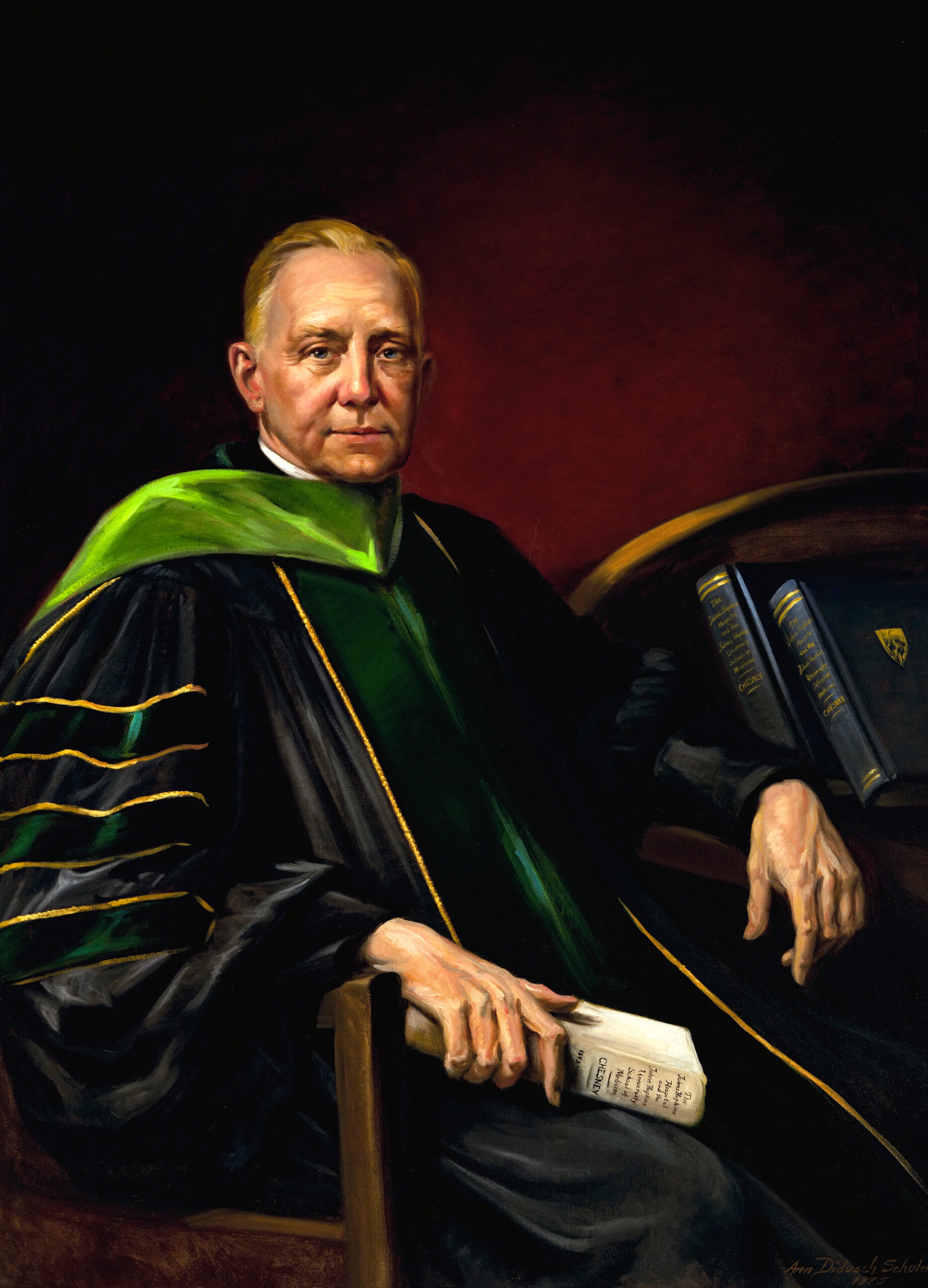 Make a Request
Alan Mason Chesney
1888-1964
Chesney, a medical researcher and dean of the Johns Hopkins University School of Medicine, was born in Baltimore. He received his A.B. in 1908 from The Johns Hopkins University and his M.D. in 1912 from the Johns Hopkins University School of Medicine. Between 1914 and 1917, Chesney served as assistant resident physician at the Rockefeller Institute Hospital in New York.
He served in the Medical Corps of the U. S. Army during World War I beginning as a lieutenant in 1917, and advancing to major before his discharge in 1919. He then began working as head of the infectious disease division of the department of medicine at Washington University in St. Louis.
Chesney returned to Johns Hopkins in 1921 to direct the newly formed syphilis division. His research in syphilis influenced all subsequent studies in the field. He became dean of the school of medicine in 1929, serving for twenty-four years.
While dean, Chesney began working on a three-volume history, The Johns Hopkins Hospital and the Johns Hopkins University School of Medicine: A Chronicle. Chesney's efforts to preserve the early records that he located in his research resulted in the establishment in 1978 of the archives which bears his name. He also served as managing editor for the magazine Medicine for more than twenty years, was a president of the Medical and Chirurgical Faculty of Maryland, and was president of the Association of American Medical Colleges. He was a staunch proponent for high academic standards in medical education.
"*" indicates required fields