Emanuel Chambers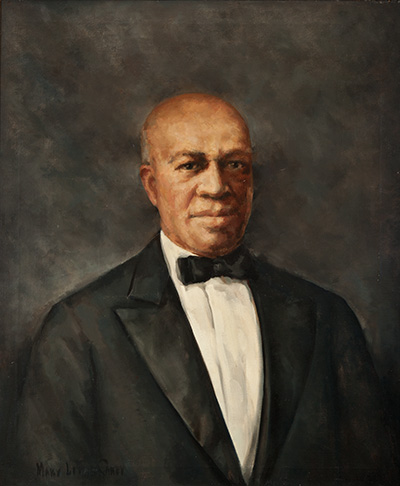 Make a Request
Emanuel Chambers
1861-1945
Chambers, a benefactor of The Johns Hopkins Hospital, was born around 1861 on his father's farm in Harford County, Maryland. He came to Baltimore in his youth and, after holding several odd jobs, worked at the brokerage firm of McKim and Co. writing stock figures on a blackboard. He remained at the firm until it closed in 1907.
Chambers then found employment at the Baltimore Club, where he became renowned for his resourcefulness in solving even the most impossible problems brought to him by the club's members. During his long career as a club servant, Chambers lived frugally in a room at the club, saving much of his salary and tips, and investing in bonds and stock, becoming wealthier than some of the men he served. Chambers remained at the club through its merger with the Maryland Club until his retirement in 1937, at which time he moved into an apartment and hired a cook and chauffeur.
Two years before his death, Chambers established the Emanuel Chambers Foundation, stipulating that his fortune be used to support care of "children, the poor, the sick, the aged, and the helpless; and to assist hospitals, asylums, charitable organizations, educations institutions, and medical organizations." The foundation's mission was also to "advance and promote the physical, mental, moral, and social condition of the inhabitants of Baltimore regardless of race, color, or creed." He was especially interested in the work of The Johns Hopkins Hospital, Provident Hospital, and the Visiting Nurses Association of Baltimore.
Upon his death in 1945, Chambers' fortune had grown to over $154,000; by 1965 the foundation's value had increased to $530,000. The Johns Hopkins Hospital benefited from the foundation's donations, and in 1973, the hospital opened the Emanuel Chambers Primary Care Center, an outpatient clinic for ambulatory treatment.
"*" indicates required fields