William R. Brody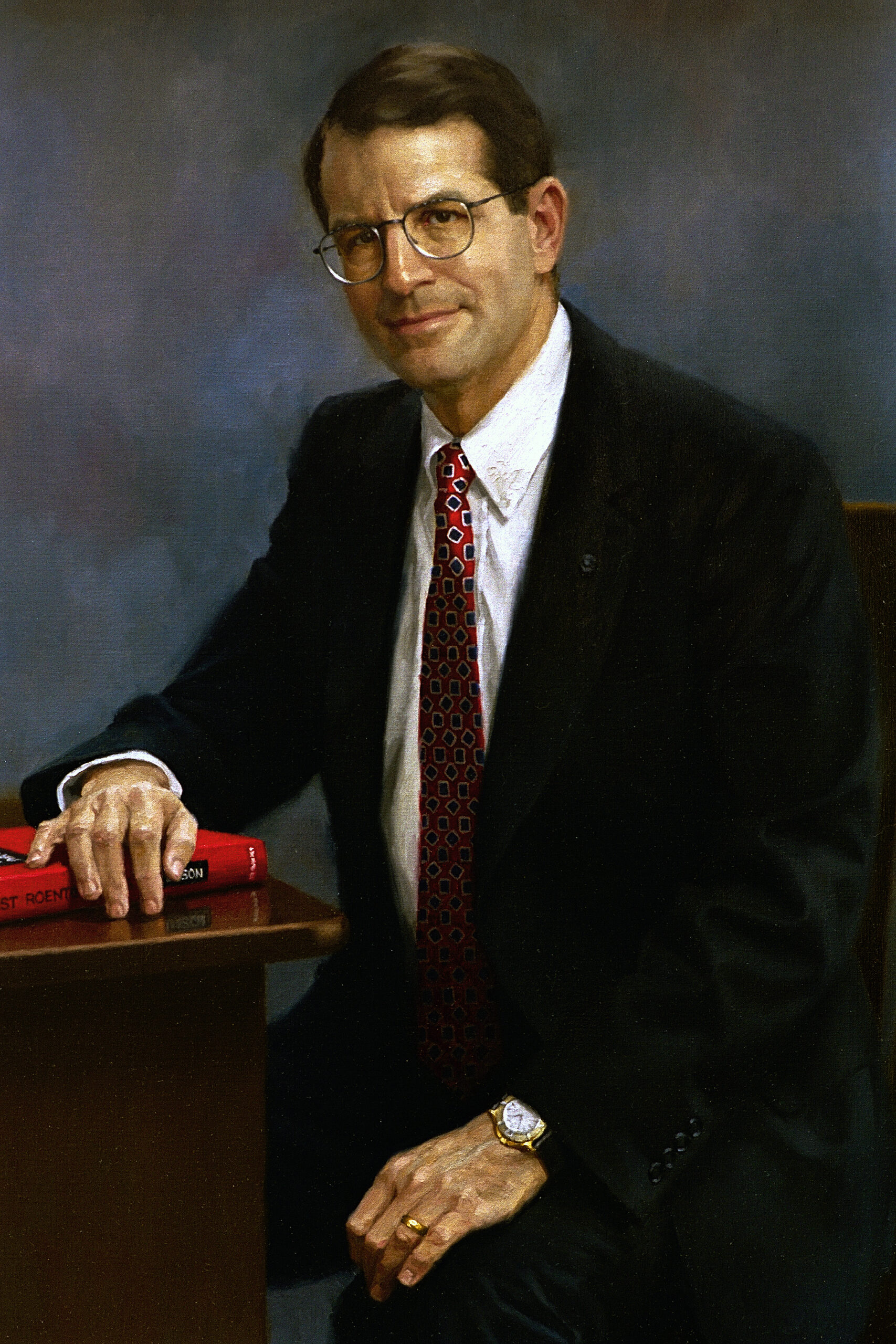 Make a Request
William R. Brody
1944-
Brody, a radiologist and former president of The Johns Hopkins University, was born in Stockton, California. He received bachelor's and master's degrees in electrical engineering from the Massachusetts Institute of Technology in 1965 and 1966, respectively. He earned a medical degree from the Stanford University School of Medicine in 1970 and a Ph.D. in electrical engineering from Stanford in 1972.
Brody completed an internship in surgery and a residency in cardiovascular surgery at Stanford, then served as a clinical associate in the Surgery Branch of the National Heart, Lung and Blood Institute from 1973 to 1975. He then completed a residency in radiology at the University of California, San Francisco.
In 1977, Brody joined the faculty at Stanford as director of research laboratories in the Division of Diagnostic Radiology and associate professor of radiology and electrical engineering. He took a leave of absence in 1984 to create and launch Resonex, Inc., a company that produces magnetic resonance imaging machines, and served as its president, CEO, and board chairman.
In 1987, Brody was named radiologist-in-chief for The Johns Hopkins Hospital, and the Martin Donner Professor and Director of the Department of Radiology for the Johns Hopkins University School of Medicine, positions he held until 1994, when he was appointed professor of radiology and provost of the University of Minnesota Academic Health Center.
In 1996, Brody returned to Johns Hopkins as the thirteenth president of the university. During his tenure he oversaw two successful fund-raising campaigns, for $1.5 billion in 2000, and for $3.2 billion in 2008. Brody also expanded and modernized the research and education facilities on the East Baltimore campus. Among the institutes and centers established during his presidency were the Institute for NanoBioTechnology, the Center for Global Health, the Office of Critical Event Preparedness and Response, the Brain Science Institute, the Institute for Cell Engineering, and the Malaria Research Institute.
Brody oversaw the creation of Johns Hopkins Medicine International and the Urban Health Institute. During his tenure as president, the university's research and development grew almost ninety-five percent, from $798.5 million in fiscal year 1996 to $1.5 billion in fiscal year 2007. The university's endowment increased from $982.6 million to $2.8 billion.
Brody retired from Johns Hopkins in 2008. Before leaving, he was honored by the Maryland Senate and House of Delegates, which passed resolutions praising Brody's twelve years of service as president and his contributions to the state of Maryland.
He became president of the Salk Institute in La Jolla, California in 2009, and retired in 2015.
Brody's research has focused on the physiology and imaging of the cardiovascular system. His early work involved ultrasound studies of the heart and great vessels. He also has studied other imaging modalities including dual energy radiography, computed tomography, digital subtraction angiography and nuclear magnetic imaging.
"*" indicates required fields