Andre Walker Brewster II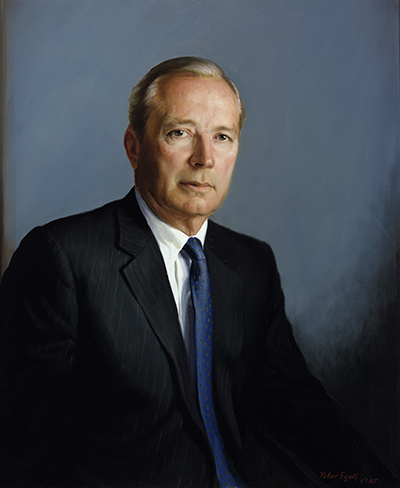 Make a Request
Andre Walker Brewster II
1925-2016
Brewster, a securities attorney and trustee for Johns Hopkins' medical divisions, was born in Baltimore. He graduated from Princeton University in 1945 and the University of Virginia School of Law in 1948.
Brewster served in the U.S. Marine Corps from 1943 to 1946 and again from 1951 to 1952, achieving the rank of first lieutenant. He then practiced law in Baltimore, becoming a partner in the law firm Piper and Marbury in 1958. His practice focused on business and financial law, in particular, securities transactions. Brewster served as a director of the Fidelity and Deposit Company of Maryland and Elliott Machine Corp., and was a member of the Greater Baltimore Committee. He joined the board of trustees of The Johns Hopkins Hospital in 1977 and, after serving for a time as vice chairman, was elected chairman in 1981.
Brewster remained an emeritus trustee of Johns Hopkins Medicine, The Johns Hopkins Health System, and The Johns Hopkins Hospital until his death.
"*" indicates required fields