Michael Rubens Bloomberg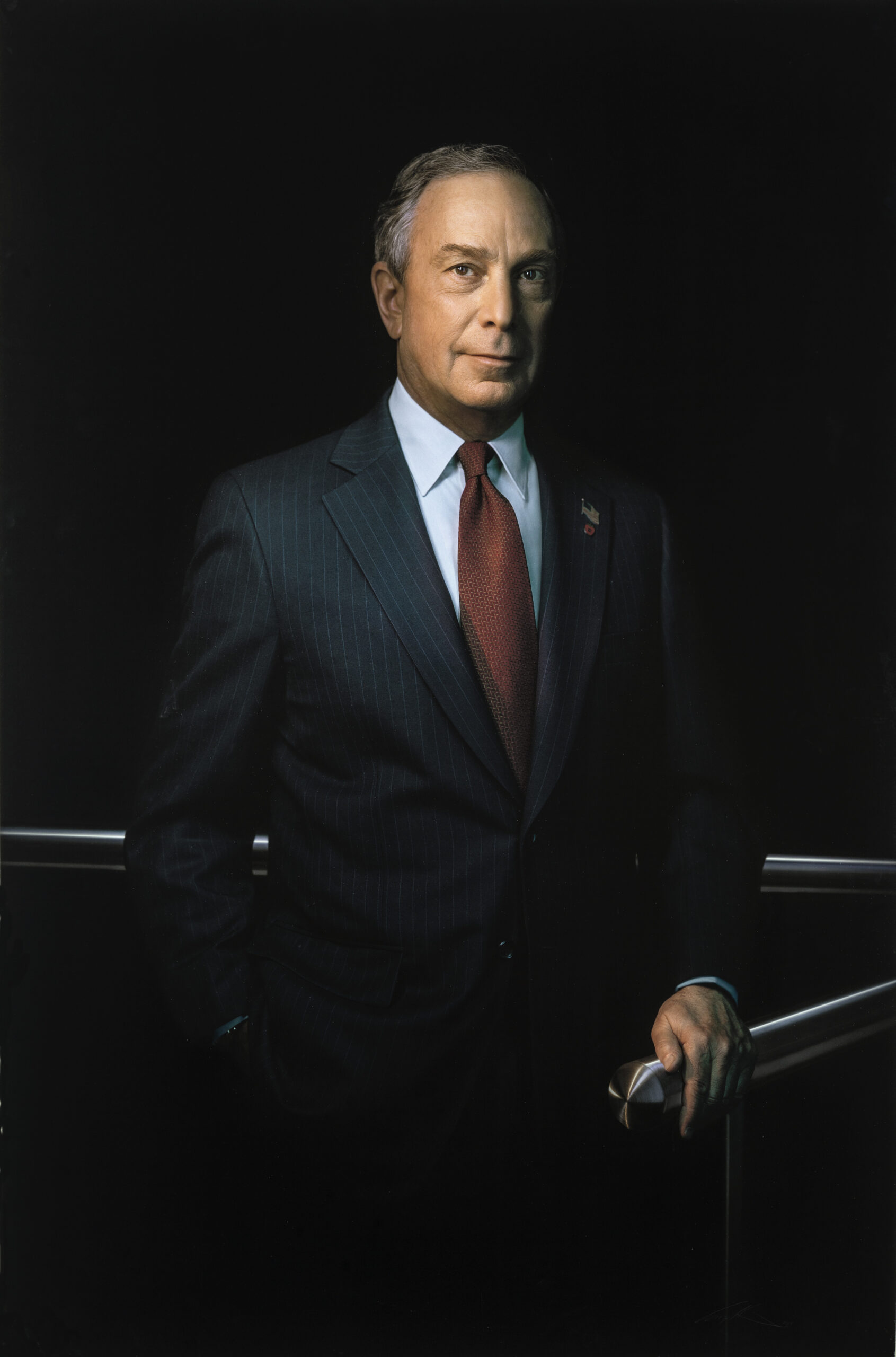 Make a Request
Michael Rubens Bloomberg
1942-
Bloomberg, founder of Bloomberg LP and Bloomberg Philanthropies, was born in Boston. He graduated from The Johns Hopkins University in 1964 with a B.S. in Electrical Engineering. While a sophomore at Johns Hopkins, he constructed the school's mascot, the blue jay. In 1966, he earned his M.B.A. from Harvard University.
After working at Salomon Brothers, a Wall Street investment bank where he headed equity trading and later systems development, he launched his own technology startup in 1981 to provide real-time data and analysis to the financial service industry. It has grown into a global company that employs over 19,000 people in seventy-three countries. He led the company for twenty years before entering public service full-time in 2001.
Bloomberg was elected mayor of New York City less than two months after the terrorist attacks of September 11, 2001 and served for three terms. Under his leadership, the city rebounded faster and stronger than expected. His administration raised high school graduation rates by forty percent, cut crime by a third, reduced the city's carbon footprint by nearly twenty percent, and increased life expectancy by three years. His economic policies, which supported entrepreneurs, small businesses, and emerging industries such as tech and bioscience, helped to create a record number of jobs. After leaving City Hall in 2013, he resumed leadership of Bloomberg LP.
Bloomberg has been strongly committed to philanthropy throughout his career. His foundation, Bloomberg Philanthropies, employs a unique data-driven approach to its five main focus areas: public health, education, the environment, the arts, and government innovation. Bloomberg also leads a number of bi-partisan coalitions that are taking action on urgent national and international issues, including climate change, illegal guns, immigration reform, and infrastructure investment. Bloomberg has served as the UN Secretary-General's Special Envoy for Cities and Climate Change since 2014, and in 2016, he was named the World Health Organization's Global Ambassador for Noncommunicable Diseases.
Bloomberg served as chairman of the Johns Hopkins University board of trustees from 1996 until 2002. He has donated over $1 billion to Johns Hopkins, including gifts to the Johns Hopkins Bloomberg School of Public Health, The Johns Hopkins University, the Johns Hopkins University School of Medicine, and The Johns Hopkins Hospital. The Charlotte R. Bloomberg Children's Center at Johns Hopkins, named for his mother and funded largely through his generosity, opened in 2012.
"*" indicates required fields