Edward J. Benz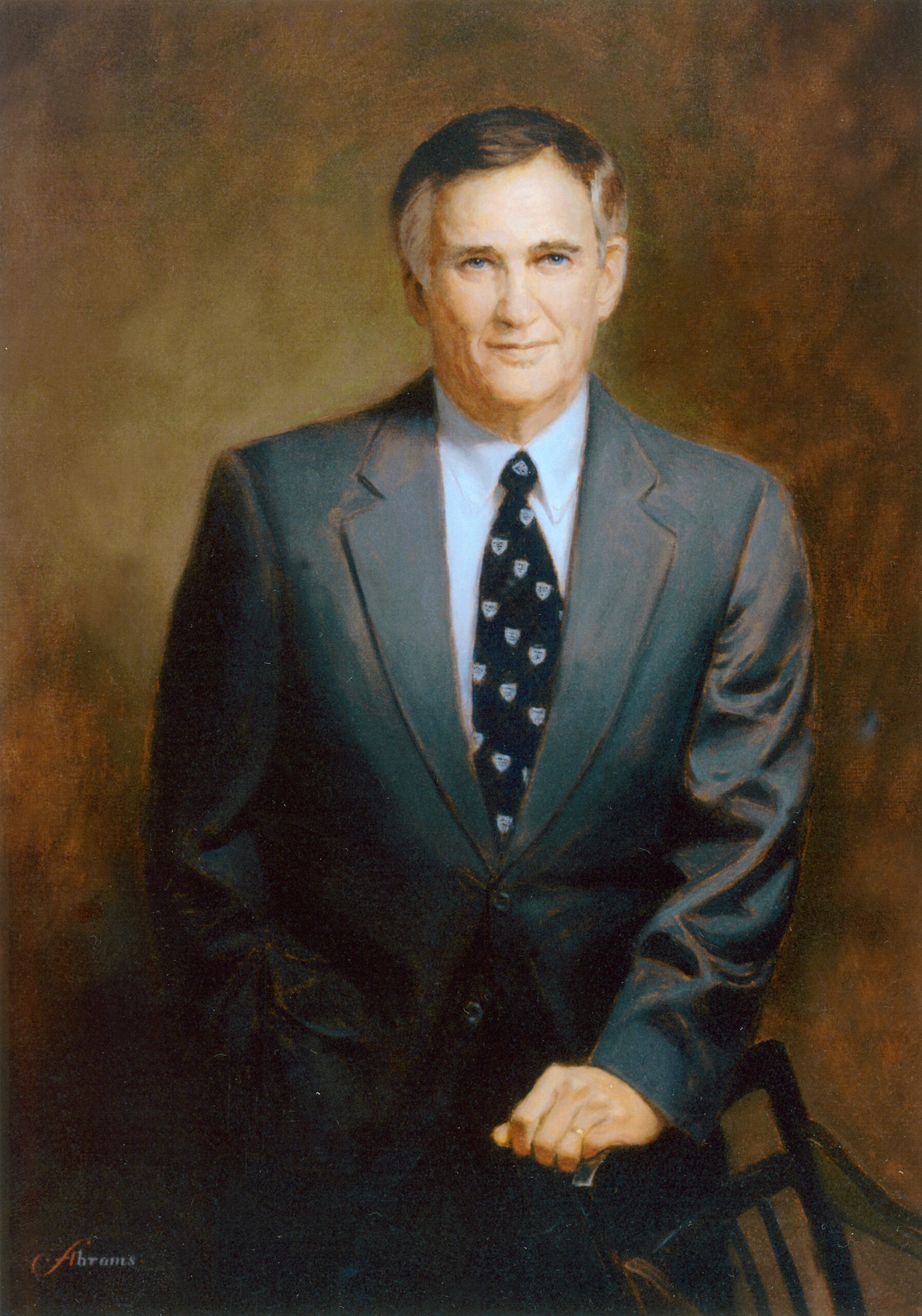 Make a Request
Edward J. Benz
1946-
Benz, a hematologist and former director of medicine at Johns Hopkins, was born in Pittsburgh. He received his A.B. degree from Princeton University in 1968, and his M.D. from Harvard Medical School in 1973. He served as intern and assistant resident in medicine at the Peter Bent Brigham Hospital in Boston from 1973 to 1975, during which time he also was a clinical fellow in hematology.
From 1975 to 1978, Benz was a research associate in the Molecular Hematology Branch at the National Institutes of Health. After completing a fellowship in hematology at the Yale School of Medicine, he began his ascent through the academic ranks, becoming a full professor in internal medicine and human genetics and chief of hematology in 1987. From 1990 to 1993, he served as vice chairman of the Department of Medicine. In 1993, he left Yale for the University of Pittsburgh, where he became the Jack D. Myers professor and chairman of the Department of Medicine. He was an adjunct professor of biological sciences at Carnegie Mellon University and a full member of the Pittsburgh Cancer Institute.
In 1995, Benz was named Osler Professor and director of the Department of Medicine at the Johns Hopkins University School of Medicine and physician-in-chief at The Johns Hopkins Hospital. He left Johns Hopkins in 2000 to become president of the Dana-Farber Cancer Institute in Boston. As part of the presidency, he served as CEO of Dana-Farber/Partners Cancer Care, a collaboration of Dana-Farber, Brigham and Women's Hospital, and Massachusetts General Hospital; and principal investigator and director of the Dana-Farber/Harvard Cancer Center, a research consortium. He also was the Richard and Susan Smith Professor of Medicine, professor of Pediatrics, professor of Pathology, and faculty dean for Oncology at Harvard Medical School.
Under Benz's tenure, fund-raising at Dana-Farber quadrupled to more than $200 million a year from a network of 300,000 donors. The number of patients seeking treatment at Dana-Farber tripled and revenues grew to more than $1 billion from $265 million. The institute also added a new cancer care building in 2011. Benz retired from his leadership position in 2016, but announced plans to continue research and teaching at Harvard.
Benz spent many years studying the molecular basis of inherited anemias such as sickle cell anemia and thalassemia. His research has applied molecular genetics to the study of human diseases, providing essential information on cloning genes, determining mutations in disease and the importance of tissue specific alternative mRNA splicing in the biogenesis of red cell membranes, among other contributions.
An author of more than 200 articles, books, chapters, reviews, and abstracts, Benz is a former president of the American Society for Clinical Investigation and the American Society of Hematology who has served on many federal and private advisory committees, including the Hematology 1 Study Section of the NIH. He also has served on numerous editorial boards, including for the American Journal of Hematology, Cellular and Molecular Biology, and Blood.
"*" indicates required fields