Richard G. Bennett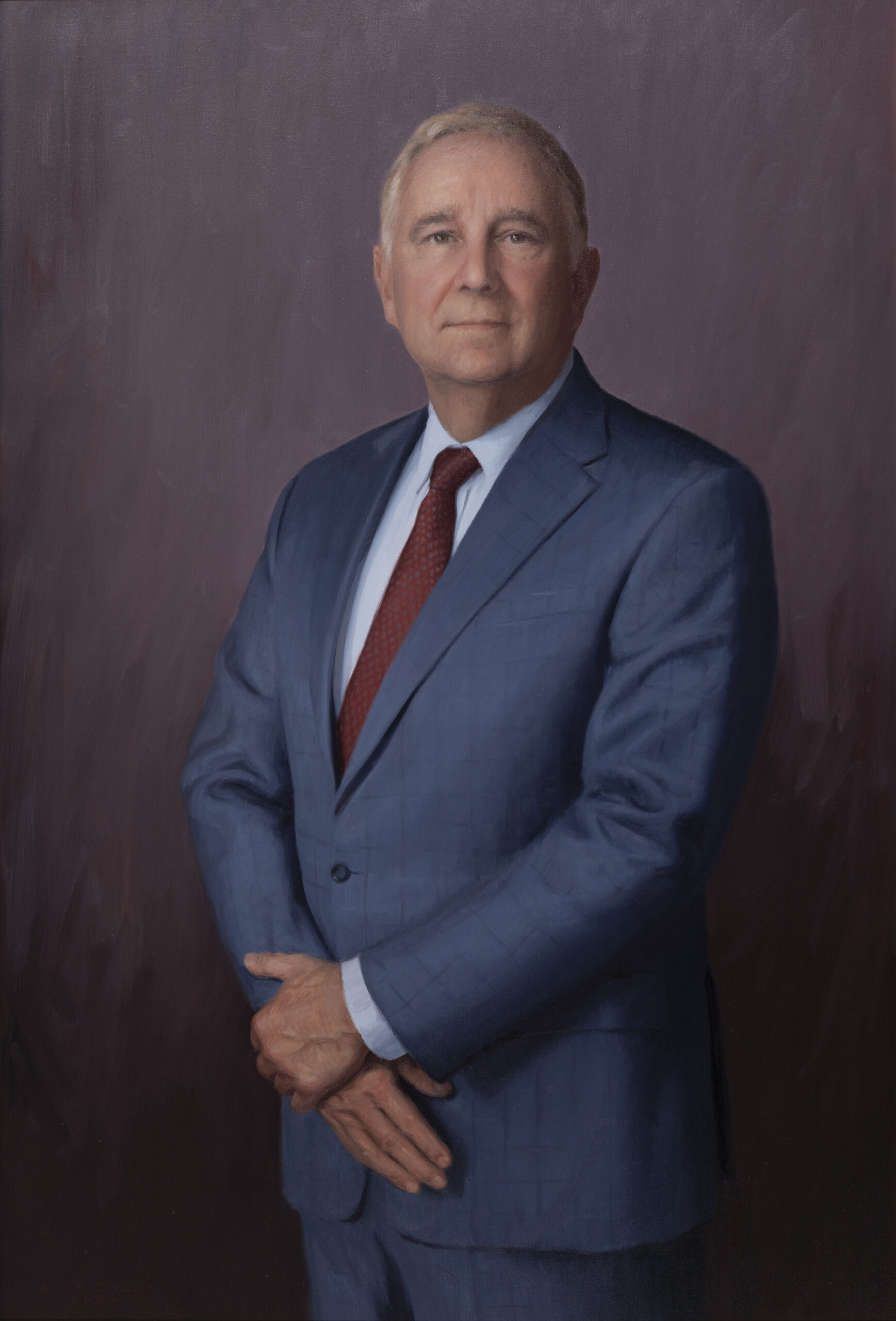 Make a Request
Bennett, Richard G.
1956-
Bennett, a president of the Johns Hopkins Bayview Medical Center and professor of medicine, was born in Baltimore. He graduated with an A.B. in chemistry and economics from Dartmouth College in 1978 and an M.D. from the Johns Hopkins University School of Medicine in 1982. Bennett completed an internship in 1983 and a residency in 1985 at the Baltimore City Hospitals (now Johns Hopkins Bayview Medical Center) in internal medicine. From 1985 to 1987, Bennett undertook a fellowship in geriatric medicine and gerontology at the Johns Hopkins University School of Medicine before joining the faculty as an instructor in 1987.
As a clinical investigator he focused on problems of older patients in nursing homes. At Johns Hopkins, Bennett was appointed assistant professor of medicine in 1989; associate director of the fellowship program in geriatric medicine in 1993; associate professor of medicine in 1994; director of the fellowship program in geriatric medicine in 1994; and the Raymond and Anna Lublin Professor in Geriatric Medicine in 2001. He also served in a number of administrative roles in Johns Hopkins HealthCare beginning in 1996, and as the chief medical officer from 1999 to 2003. He served as guest researcher at the Gerontology Research Center, National Institute of Aging, National Institutes of Health, Laboratory of Clinical Immunology, in 1990.
Bennett was named vice president of medical affairs at Johns Hopkins Bayview Medical Center in 2003; senior vice president of medical affairs in 2004; executive vice president/chief operating officer in 2006; and president in 2009. As hospital president, he focused on growing the clinical, teaching, and research programs on the Johns Hopkins Bayview campus, and improving the health of the neighbors and neighborhoods served by the hospital.
Bennett served on many boards throughout his administrative career including Johns Hopkins Bayview Physicians Practice Association, Johns Hopkins Home Care Group, Washington Home and Community Hospices, Keswick Multi-care Center, Dome Corporation, Francis Scott Key Land Corporation, Creative Alliance, Southeast Community Development Corporation, and the Maryland Hospital Association.
Bennett has written over 100 articles, book chapters, and abstracts, as well as the book Building Healthy Communities Through Medical-Religious Partnerships. He mentored numerous physicians and administrative leaders, served on several thesis committees, and served as an editor for the Progress in Geriatrics section of the Journal of the American Geriatrics Society. He also served as an ad hoc reviewer for The Lancet, Annals of Internal Medicine and Journal of the American Medical Directors Association. His awards include the Beacon Institute Award for Contributions to the Long-term Care Field in Maryland in 1998 and the Johns Hopkins University Alumni Association Heritage Award in 2017. He was named a fellow in the American Geriatrics Society in 2004.
"*" indicates required fields