Ivan Loveridge Bennett, Jr.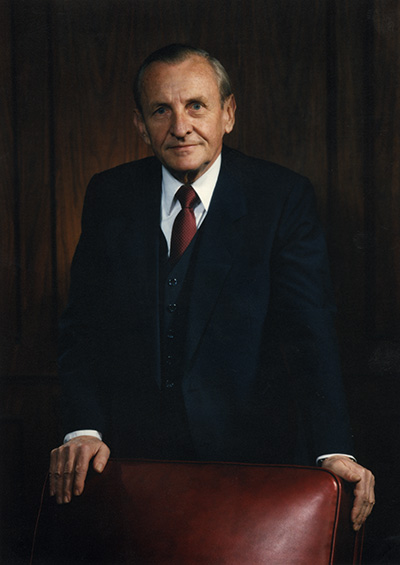 Make a Request
Ivan Loveridge Bennett Jr.
1922-1990
Bennett, an infectious diseases expert and former director of pathology and infectious diseases at Johns Hopkins, was born in Washington, D.C. He graduated from Emory University with an A.B. in 1943 and an M.D. in 1946. After an internship in medicine at Grady Memorial Hospital in Atlanta, he served two years on active duty in the U.S. Navy at the Naval Medical Research Institute in Bethesda. Bennett was appointed a fellow in pathology at Johns Hopkins under Arnold Rich from 1948 to 1949 and then served as an assistant in pathology from 1949 to 1950.
Bennett returned to the Johns Hopkins University School of Medicine in 1954 as associate professor of medicine and director of the division of infectious diseases. Four years later, he was named Baxley Professor of Pathology and director of the Department of Pathology. Bennett, then 36, became the youngest person to head the department.
Bennett's major field of investigation was infectious diseases. A prolific author, he published more than 100 research papers. In recognition of his contributions, Bennett was presented the Francis Blake Award in 1954, the Gordon Wilson Award in 1958, and the Arun Bannerjee Medal from Calcutta University in 1963.
In 1966, Bennett took a leave of absence from his Johns Hopkins post to become deputy director of the Office of Science and Technology. In that role, he advised President Lyndon Johnson on major policies. After leaving government service, he became vice president for health affairs at New York University and director of the New York Medical Center in 1969. Later he was made dean of the medical school and then acting president of New York University in 1979, a post he held for two years.
To the end of his life, he remained committed to biomedical research and the cause of preventive medicine. He died after suffering a stroke in Tokyo, while working on a project to make the hepatitis vaccine available throughout the Far East.
"*" indicates required fields