George Eli Bennett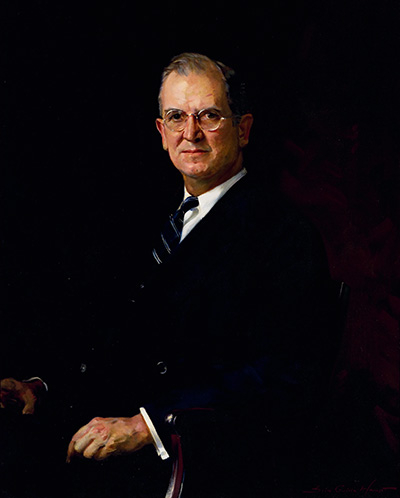 Make a Request
George Eli Bennett
1885-1962
Bennett, a sports medicine enthusiast and orthopaedic surgeon at Johns Hopkins, was born in Claryville, New York. He played semiprofessional baseball at age sixteen, and after high school worked several jobs before being able to afford enrolment at the University of Maryland School of Medicine. He received his M.D. in 1908.
Bennett joined the staff at The Johns Hopkins Hospital and at Children's Hospital in Baltimore in 1910. In 1916, Bennett converted the Children's Hospital school into an acute poliomyelitis hospital during a severe poliomyelitis epidemic. In 1946, he introduced a respirator unit there for aftercare of large numbers of convalescent patients, a unit that served as a prototype for others later established throughout the United States.
Bennett made significant contributions to the field of orthopaedics, developing important improvements in braces and traction apparatus. He published on shoulder and elbow injuries affecting professional baseball players, and treated many famous athletes. He served as president of both the American Orthopaedic Association and the American Academy of Orthopaedic Surgeons.
Additional Portrait(s) of George Eli Bennett
"*" indicates required fields