John Gill Bartlett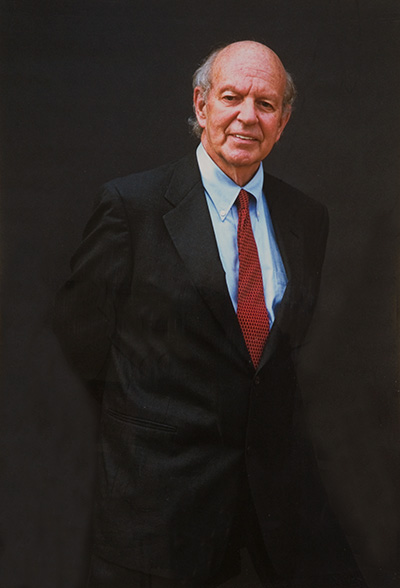 Make a Request
John Gill Bartlett
1937-2021
Bartlett was born in Syracuse, New York. He received his bachelor's degree from Dartmouth College in 1959 and his medical degree in 1963 from Upstate Medical Center in Syracuse. Following an internship and one year of residency in internal medicine at Peter Bent Brigham Hospital in Boston, Bartlett served as a captain in the U.S. Army at Yuma Proving Grounds in Arizona and in Saigon, AnKai and Long Ben, Vietnam, from 1965 to 1967.
Bartlett then completed a residency in internal medicine at the University of Alabama at Birmingham before moving to the University of California, Los Angeles School of Medicine and the Wadsworth VA Hospital in Los Angeles for a fellowship in infectious diseases. Upon completing his fellowship in 1970, Bartlett joined the UCLA faculty as an assistant professor of medicine and served in the infectious diseases section of the Veterans Administration Hospital in Sepulveda, California.
In 1975, he became an associate professor of medicine at Tufts University School of Medicine and a staff physician and director of the Infectious Diseases Research Laboratory of the Boston VA Hospital. In 1979, he was named associate chief of staff for research.
In 1980, Bartlett was recruited to become director of the Division of Infectious Diseases at the Johns Hopkins University School of Medicine and the Stanhope Bayne Jones Professor of Medicine, positions he held until 2006. He received a joint appointment in epidemiology at the Johns Hopkins School of Hygiene and Public Health in 1986.
For nearly 30 years, Bartlett led the School of Medicine's worldwide efforts to understand, prevent, and treat AIDS. He was the first to direct clinical trials in Baltimore of new treatments that prevent HIV from replicating, and he pioneered the development of dedicated inpatient and outpatient medical care for HIV-infected patients. In 1984, when AIDS was an emerging epidemic, he established a clinical service within the Moore Clinic to treat gay men with AIDS. Along with providing research data about how the disease spread, the clinic grew to become the centerpiece of the Johns Hopkins AIDS Service, which Bartlett directed from 1997 to 2006, and is the largest program for HIV care in Maryland.
Bartlett co-chaired the national committee that drafted the first and all subsequent treatment guidelines for HIV-infected patients for the Centers for Disease Control and Prevention. He counseled numerous medical societies and health ministries around the world on infectious diseases and AIDS. His research interests focused on pulmonary infections, Clostridium difficile, HIV, bioterrorism, and antibiotic resistance.
He received numerous awards for his work, including the 2005 Maxwell Finland Award for scientific achievement from the National Foundation for Infectious Diseases.
"*" indicates required fields