Archibald Philip Bard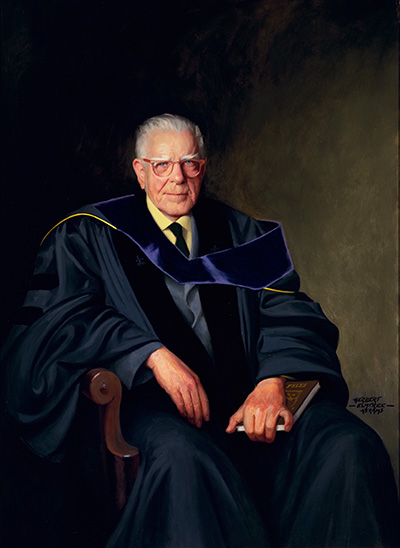 Make a Request
Archibald Philip Bard
1898-1977
Bard was born in Hueneme, California. After serving in the U.S. Army Ambulance Corps during World War I, Bard entered Princeton University and completed his A.B. in 1923. He continued graduate studies at Harvard University with Walter B. Cannon, earning his Ph.D. in 1927. Bard then spent two years on the biology faculty at Princeton before returning to Harvard to assume the post of assistant professor of physiology and tutor in normal medical sciences.
In 1933, Bard joined the faculty of the Johns Hopkins University School of Medicine as a professor of physiology and director of the department of physiology. He held these posts for 31 years. Bard was dean of the medical faculty from 1953 to 1957, succeeding Alan Chesney.
Bard's strong leadership was important during a critical period when Johns Hopkins departments were undergoing expansion and federal grant money was in abundance. In 1957, he felt that he had fulfilled the major charges of his deanship and asked to step down and return to the physiology laboratories.
Bard continued his long-standing research interest into the central nervous mechanisms in emotional expression. At Johns Hopkins, he initiated a program of research in the physiology of the nervous system while continuing his studies on the integrating and regulating functions of the hypothalamus. Along with his colleagues Clinton Woolsey and Wade Marshall, Bard was one of the first to use an oscillograph to map the functions of the primate cortex.
Bard received many honorary doctorates throughout his career. He was president of the American Physiological Society from 1941 to 1946. In 1950, he became president of the Association for Research in Nervous and Mental Disease and also chairman of the editorial board of Physiological Reviews. In 1968, Bard was awarded the American College of Physicians Award for achievement in the science of medicine.
Sound recording. Archibald Philip Bard / interviewed by Randy Long and Ingram Roberts. 1975.
"*" indicates required fields