Ralph Robinson Baker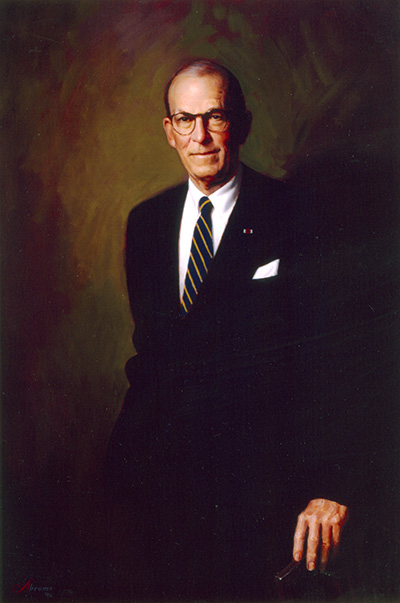 Make a Request
Ralph Robinson Baker
1928-2021
Baker, a surgeon emeritus and director of the breast clinic at Johns Hopkins, was born in Baltimore. He received his A.B. degree from The Johns Hopkins University in 1950 and his M.D. from the Johns Hopkins University School of Medicine in 1954. From 1954 to 1962, he served as intern, assistant resident, and finally chief resident in surgery at The Johns Hopkins Hospital. During this time, Baker also served as Senior Assistant Surgeon at the National Heart Institute, and completed a fellowship at The Johns Hopkins Hospital in Surgical Pathology. From 1965 to 1968, he held a fellowship from the American Cancer Society.
Baker's parents were also closely tied to Johns Hopkins. His mother, Frances R. Baker, graduated from The Johns Hopkins Hospital School of Nursing in 1924, and was a staff nurse at The Johns Hopkins Hospital until her marriage to Henry S. Baker in 1925. She aided in the ultimately successful struggle to have the school of nursing included as a division of The Johns Hopkins University. Baker's father served for many years as Vice President of Finance for The Johns Hopkins University.
During his long tenure at Johns Hopkins, Baker served in various positions including Director of Head and Neck Tumor Clinic, Director of Thoracic and General Surgical Tumor Clinic, Director of Undergraduate Education, Director of the Breast Clinic, Surgeon-in-Chief for the Oncology Center, Surgeon-in-Chief for the Thoracic Surgical Service, and Deputy Director for Surgical Services. He also achieved the rank of Professor in the departments of surgery and oncology.
Over the course of his career, Baker has published more than 100 articles, written twenty-seven book chapters, and published one book. His awards include an international recognition from the Peruvian government for work he did for supporters of the president while they were in exile. He also received an honorary fellowship from the Royal College of Surgeons in Ireland.
"*" indicates required fields