Benjamin May Baker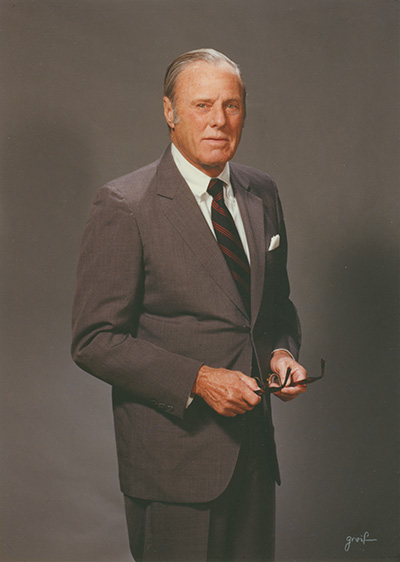 Make a Request
Benjamin May Baker
1901-2003
Baker, an internist and part-time physician at Johns Hopkins for many years, was born in Norfolk, Virginia. He received his B.S. in 1922 from the University of Virginia and his M.A. in 1925 from Oxford University, where he was a Rhodes scholar. He earned his M.D. in 1927 from the Johns Hopkins University School of Medicine.
After four years at The Johns Hopkins Hospital as an intern and then resident, Baker was invited to head Johns Hopkins' cardiovascular division of the Department of Medicine. Instead, he chose to join the private practice of Drs. Louis Hammond and Charles Wainwright, two of Baltimore's best clinicians at the time. Nonetheless, he maintained an appointment at The Johns Hopkins Hospital, and starting in 1930, served there six mornings a week providing patient care and teaching. He was an instructor and assistant professor of medicine from 1931 to 1951, and was promoted to associate professor in 1951, and to full professor in 1965. From 1967 on, he was professor emeritus.
Baker was among the first to study the link between diet and coronary heart disease, and pioneered the use of the ballistocardiogram in the diagnosis and evaluation of heart disease. The technique involves recording the displacement of the body produced by the ejection of blood with each heart beat. In later years, he directed research that resulted in new techniques for the early diagnosis and treatment of colon cancer.
Baker served in the Medical Corps of the U.S. Army during World War II and in 1945 acted as chief consultant in medicine for the U.S. Armed Forces in the Pacific area, leading a team that studied the use of atabrine as a malaria prophylactic. Upon his return to Baltimore after the war, Baker became chairman of the Private Ward Committee at The Johns Hopkins Hospital.
Baker received numerous honors throughout his career, including the Legion of Merit for his service during World War II and the Medical Alumni Service Award from Johns Hopkins University in 1983. In recognition of the many years of service that he and his colleague Louis Hamman devoted to the general medicine clinic at Johns Hopkins, the facility was named in their honor in 1975.
"*" indicates required fields