Anna Medora Baetjer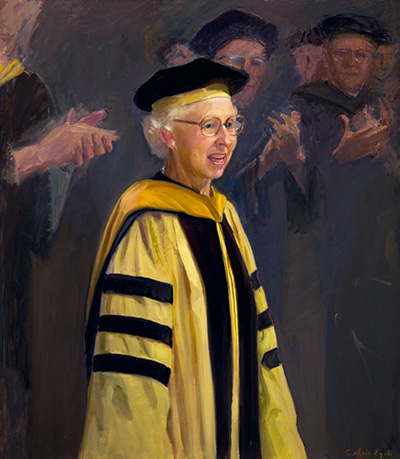 Make a Request
Anna Medora Baetjer
1899-1984
Baetjer, a toxicologist and longtime faculty member of the Johns Hopkins University School of Hygiene and Public Health, was born in Baltimore. She received her B.A. from Wellesley College in 1920. She earned her D.Sc. from the Johns Hopkins University School of Hygiene and Public Health in 1924, then joined its faculty.
Baetjer's focus on occupational health began with studies in the 1920s on the effects of high temperature and humidity on workers. During World War II, the Surgeon General of the United States Army established an industrial hygiene laboratory at the school of hygiene and public health. Working there, Baetjer studied the impact of military industrial work on women's health. She proposed a number of changes based on her research, including that industrial machinery be adjusted so it could be safely operated by women, and that women should be educated on safe ways to lift and carry heavy loads. In 1944, the War Department issued a set of policies on pregnancy and civilian workers based on Baetjer's recommendations, that limited work assigned to pregnant women and protected women's seniority and job security during pregnancy.
As early as the 1950s, she called for increased studies of air pollution, and, in the early 1960s, she foresaw the coming concern over complex chemicals in the environment. In 1963, she established at Johns Hopkins one of the first research and training programs in environmental toxicology in the United States.
Baetjer gained a worldwide reputation for her research on the effects of toxic substances and assisted the World Health Organization in setting recommended worldwide standards for chromium exposure. She taught public health specialists from all over the world and was the author of many scientific papers and books.
In 1985, the school of public health established the Anna M. Baetjer Chair in Environmental Health Sciences.
"*" indicates required fields