Charles Robert Austrian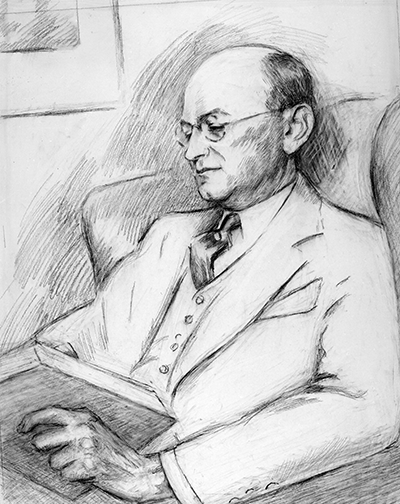 Make a Request
Charles Robert Austrian
1885-1956
Austrian, an infectious diseases expert, was born in Baltimore in 1885. He attended The Johns Hopkins University as an undergraduate and medical student, receiving his A.B. in 1904 and his M.D. in 1909.
Austrian began his internship at The Johns Hopkins Hospital in 1909, and later was appointed assistant resident at the hospital. Austrian joined the faculty of the Johns Hopkins University School of Medicine in 1910; in 1914, he was appointed to one of the first full-time posts in a clinical department at the school.
Austrian entered private practice in 1915, though he maintained his connection with The Johns Hopkins Hospital and School of Medicine until his death in 1956. Austrian also served as physician-in-chief of Baltimore's Sinai Hospital from 1921 to 1944. Austrian's chief interest was in the field of infectious diseases, particularly tuberculosis. The Johns Hopkins Hospital's chest clinic was named for him in 1951.
"*" indicates required fields