Linda Magnusson Arenth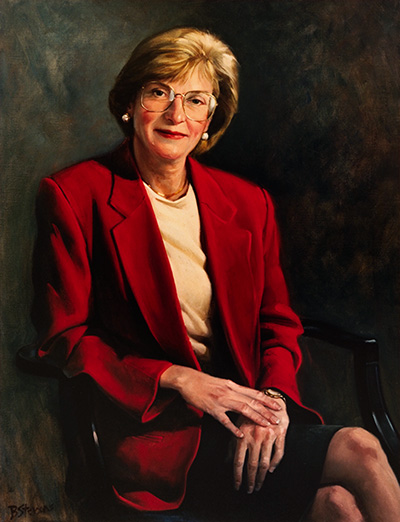 Make a Request
Linda Magnusson Arenth
1932-1992
Arenth, a nursing executive with the Johns Hopkins Oncology Center and The Johns Hopkins Hospital, was born in Orange, California. She earned her B.S.N. in 1955 from the University of Southern California. From 1955 to 1964, she was on the nursing staff of the UCLA Medical Center, quickly rising to become assistant director of the medical service.
In 1965, she became a staff nurse at The Johns Hopkins Hospital. She briefly served as an instructor in the nursing school at Johns Hopkins, and in 1973 became the first director of nursing for the Johns Hopkins Oncology Center. In that role she developed a widely used system to designate nursing services for different types of cancer patients. Arenth received an M.S. in 1974 from the University of Maryland and in 1987 became the vice president for nursing and patient services of The Johns Hopkins Hospital.
Arenth was the first recipient of the Oncology Nursing Society's award for excellence in the administration of cancer nursing. She also served on the boards of the Foundation for Nursing of Maryland and Health Care for the Homeless.
Arenth was a doctoral candidate at Columbia University at the time of her death.
"*" indicates required fields