Mark Edward Anderson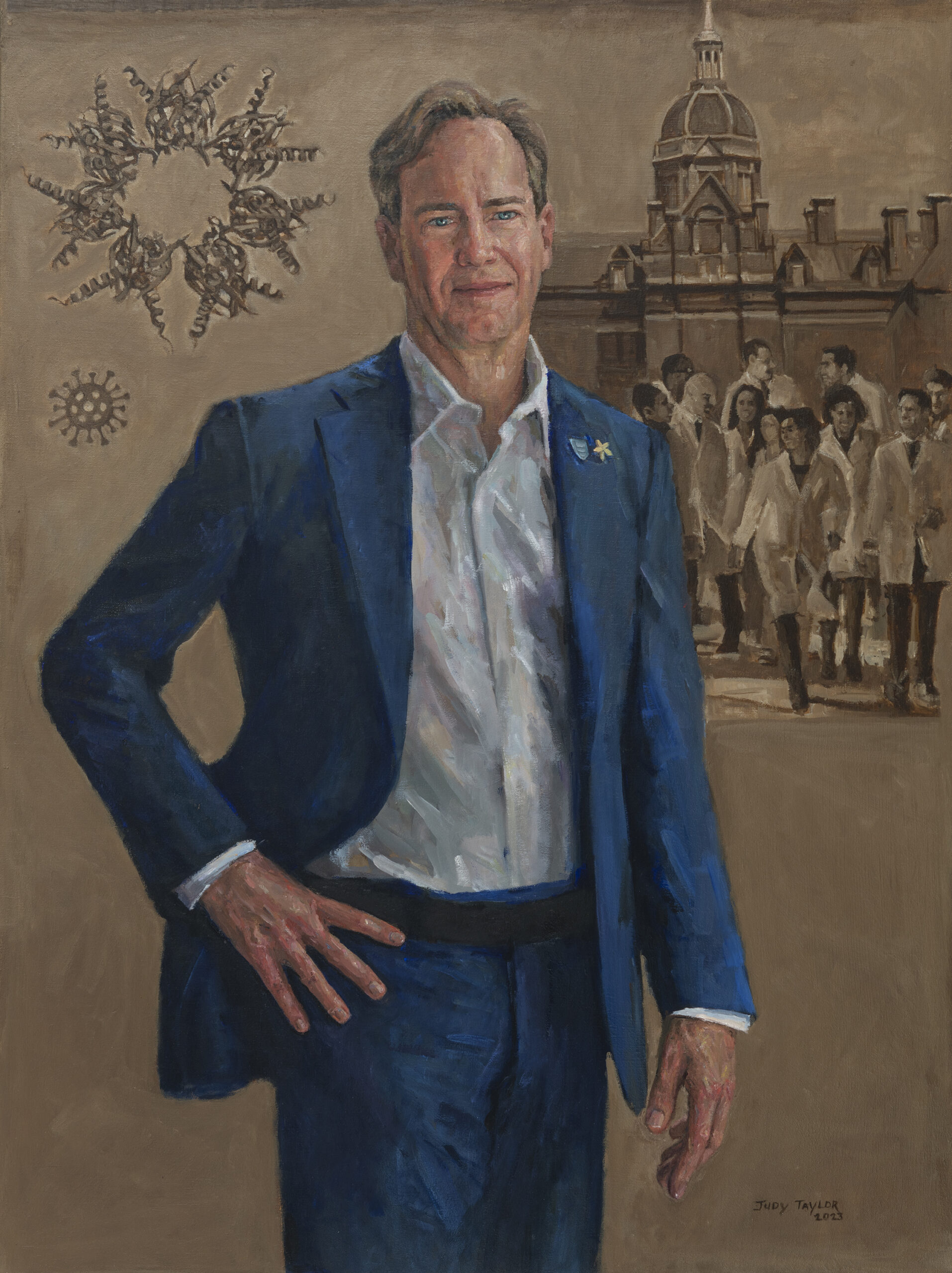 Make a Request
Anderson, Mark Edward
1959-
Anderson, a chairman of the Johns Hopkins department of medicine, was born in Des Moines. His grandmother, grandfather, and father were also physicians. He received his B.A. in biology from Macalester College in 1981. He earned a Ph.D. in physiology in 1987 and an M.D. in 1989 from the University of Minnesota. At Stanford University, Anderson completed an internship in internal medicine in 1990, a residency in internal medicine in 1991, a cardiology fellowship in 1994, and a clinical cardiac electrophysiology fellowship in 1996.
Anderson joined the faculty of Vanderbilt University as an assistant professor in the department of medicine, division of cardiology in 1996. In 1997, he was appointed director of the electrophysiology fellowship program and promoted to assistant professor in the department of pharmacology. Anderson was named director of the cardiovascular fellowship training program in 1999, and was promoted to associate professor in both medicine and pharmacology in 2001. In 2002, Anderson was named director of the arrhythmia service. He became a member of the Vanderbilt Physician Scientist Development Program selection committee in 2003. Anderson was promoted to full professor and named the Betty and Jack Bailey Professor of medicine and pharmacology in 2005.
In 2005, Anderson assumed directorship of the division of cardiovascular medicine at the University of Iowa. In 2009, he was appointed chair and department executive officer of internal medicine, and in 2012, he was named director of the Francois M. Abboud Cardiovascular Research Center.
Anderson was named the William Osler Professor of Medicine and director of the department of medicine at the Johns Hopkins University School of Medicine and physician-in-chief at The Johns Hopkins Hospital in 2014. In 2021, he was named professor in the department of genetic medicine.
Anderson successfully led the department of medicine's development efforts, securing $20 to $40 million in annual donations. He established a philanthropic board to support the development of physician-scientists in the department's training programs. He promoted a one department, two campuses approach between East Baltimore and the Johns Hopkins Bayview Medical Center campuses. Throughout his tenure, he and his research team continued to make significant contributions to the understanding of the enzyme CAMKII and its role in cardiovascular disease, asthma and other conditions. He participated in Johns Hopkins Medicine's executive strategic planning group, providing oversight of clinical service lines. He served as an inaugural member of the Johns Hopkins Medicine Diversity and Inclusion Leadership Council. Anderson also served on the advisory council of the Institute for Basic Biomedical Sciences. During the COVID-19 pandemic, Anderson oversaw Johns Hopkins Medicine's approaches to public health and patient care. He started a COVID-19 research enterprise, which included a large patient dataset, to help support funded research projects.
Over the course of his tenure, the number of women directing divisions increased from one to six, and under-represented in medicine (UIM) grew from one to four. In collaboration with inaugural executive vice chair Sherita Golden, the department of medicine expanded community outreach, launched a Journeys in Medicine program to better engage all members of the department and updated the departmental mission, vision, and values statements.
In 2022, Anderson was appointed dean of the biological sciences division and the Pritzker School of Medicine at the University of Chicago and executive vice president for medical affairs at the University of Chicago Medical Center.
Anderson has published over 160 articles; mentored physicians, physician-scientists, and scientists; served on several thesis committees; served as a journal reviewer; and received awards for leadership and teaching. Anderson is an elected member of the American Society for Clinical Investigation, the National Academy of Medicine, the Association of American Physicians, and the American Clinical and Climatological Association. He served as vice president and later as president of the Fondation Leducq Scientific Advisory Committee, as associate editor of the Journal of Clinical Investigation, and as an editorial board member for Circulation, Circulation Research and the Journal of Molecular and Cellular Cardiology. Anderson is a past president of the Association of Professors in Medicine.
"*" indicates required fields